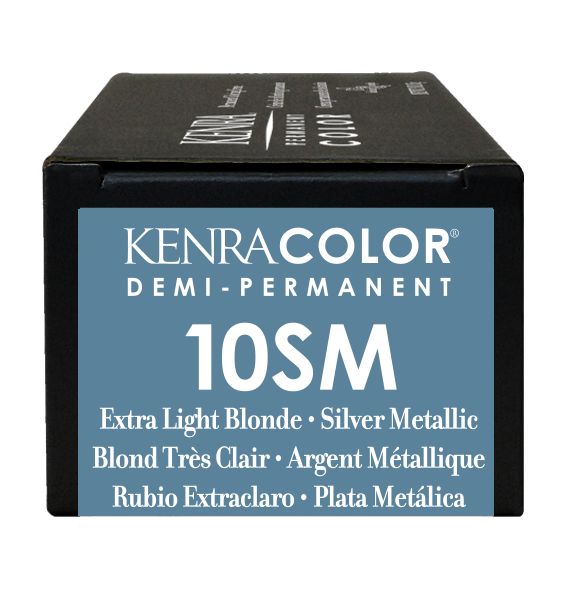 Kenra Color
10SM Silver Metallic
Available in
KEY FEATURES
Kenra Color Demi-Permanent Coloring Creme portfolio consists of deposit-only color formulated without ammonia providing multiple service options for maximum creativity and profitability.
Designed for pre-lightened and pre-toned hair for ultimate artistry and creativity

Use to add dimensional highlights, an overall steel finish, or added into other shades for a smokey look
HOW TO USE
The Kenra Color Demi-Permanent shades are specially formulated for use with Kenra Color Demi-Permanent 9 Volume Activator for consistent, reliable results.
Mixing ratio: One part Demi-Permanent Coloring Crème plus two parts 9 Volume Activator (1:2) and process up to 25 minutes.