Acceptable in the '80s & Now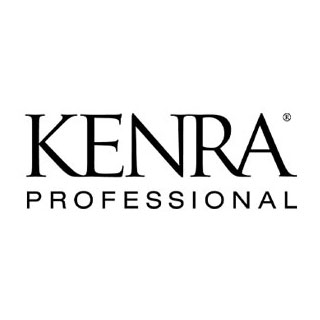 By: Kenra Professional
It's spooky season and now's the time to live out your wildest hairstyle dreams! Whether you're going looking to channel your favorite character from Beetlejuice, Physical, or Stranger Things , the options are endless this month. Here we break down two '80s hairstyles that would be perfect for a variety of costumes this Halloween.
80's Inspired Modern Side Swept Hair Tutorial
In this '80s inspired style, Cassi creates the Side Swept Hairstyle using the Kenra Volume Spray 25 Throwback Edition. We use Kenra Volume Spray 25, Dry Oil Control Spray 14, and Dry Volume Burst 3.

Step 1: Determine which side you will do the side part on. Section hair and curl using a 1-inch curling iron. Spray Dry Oil Control Spray on each section before curling.
Step 2: Curl the bricklaying section and then move to the top.
Step 3: While your curls are still set, spray the Volume Spray 25 all over the head.
Step 4: Drop curls starting from the bottom up. Once all curls are out, spray Dry Volume Burst while separating the curls.
Step 5: Add clips to chosen side.

Modern '80s Shag Haircut Tutorial
Step 1: Part hair in the middle all the way to the back.
Step 2: Determine where the fringe compartment should start by laying a comb on top of head. Split hair in half to create curtain fringe and trim.
Step 3: Work towards the back by cutting hair using fringe as a base for lengths.
Trending
Trending Haircuts: The History and How-To on the Italian Bob Cut and Style
---
BY Kenra Professional
Trending
5 Tips to Set Yourself Up for Stylist Salon Success this Holiday Season
---
BY Kenra Professional