Kenra Professional at the Screen Actors Guild Awards!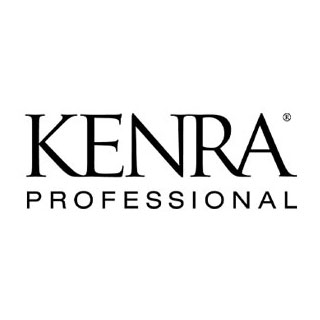 By: Kenra Professional
Cue the glitz, glam, and a hairdo fit for Hollywood! Awards season may be coming to a close, but we're still starry-eyed over a ponytail look done by leading hairstylist Ramon Garcia. Ramon styled Yellowstone star Eden Brolin's hair using Kenra Professional products for the 28th Annual Screen Actors Guild awards. As part of the nominated ensemble cast of the Western hit show, Eden was all smiles as she donned a vintage beaded gown and showed off her fresh fringe and pony.
The trending hairstyle proves less is more as it delivered just the right amount of allure. To get the red-carpet look, Ramon paired Kenra Platinum Working Spray 14 along with Kenra Platinum Silkening Mist for Eden's finer hair type and texture.
To see how he recreated the look using alternative products on thicker, wavy textured hair in three easy steps, read on!
Photo:
Set the Foundation
To showcase bangs (aka fringe), allow them to fall naturally in the front. Begin by bringing the rest of the hair towards the back and spray Kenra Ultra Freeze 30 from the hairline all the way to the ends to set the foundation. The goal is to enhance the natural texture of the hair and provide dimension. The Ultra Freeze spray will give you our ultimate hold with a touchable feel, so you can work it in with your fingers to create a soft look and avoid harsh lines.
Pony Up
You'll want to use a hair tie with hooks for the ponytail to get a firm grip on the hair. Start by bringing the hair back with your hands, making sure it rests comfortable but high. Smooth out any bumps before securing the tie, then pull the hair firmly to add volume. Take a small piece of hair and wrap it around to hide the elastic and secure it underneath. Spray the Ultra Freeze 30 on your finger to blend in the small piece of hair with the elastic with accuracy.
Secure the Style
Once you're happy with your pony placement, spray Kenra Shine Spray all over the pony, so the hair sits how you want. You can also add the Shine Spray to the fringe to bring the glamour, add ultimate shine, and polish the look. As the last step, feel free to get creative by pulling out any pieces to make it your own.
Ramon and Eden prove that fringe is having a moment on the red carpet and the best way to wear your ponytail is to enhance what you already have. A pony can be understated and timeless and sometimes only needs a couple of products!
Trending
Trending Haircuts: The History and How-To on the Italian Bob Cut and Style
---
BY Kenra Professional
Trending
5 Tips to Set Yourself Up for Stylist Salon Success this Holiday Season
---
BY Kenra Professional