Back to Blonde: Hit Refresh on Your Hair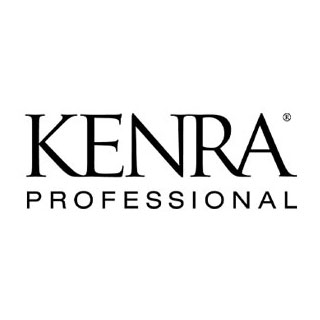 By: Kenra Professional
At the beginning of every year, most of us are trying to reset in order to be the best versions of ourselves, inside and out. One tried-and-true way to do this is by refreshing your look! Whether your clients are looking to warm up their blonde locks or brighten their color, our Simply Blonde Collection provides the tools to achieve up to 9 levels of lift. Below, Kelly Murphy shows us how to use Kenra Color to achieve a refreshing blonde look!
Step 1 : Split the hair into six sections by following the shape of the client's head. This will help achieve a natural look.

Step 2: For the formula, mix Simply Blonde Blue Powder Lightener and 20Vol with a ratio of 1:2. Apply the foils diagonally and place them a quarter inch apart. Begin at the back part of the head and move towards the front.
Step 3: Once all foils are in, let the hair process until it has lifted to a level 10.
Step 5 : To create a slight shadow root and blur out the highlights that were just applied, mix equal parts Kenra Color 6N and 7NA Demi with two parts 9Vol. Begin by applying the shadow root on the scalp and dragging the color down an inch. Let it sit on the hair for 8-10 minutes.
Step 6: Shampoo the shadow root out of the hair with Kenra Platinum Restorative Shampoo to prepare for the toner. For the toner formula, mix equal parts Kenra Color Beige Rapid Toner and 9vol. Apply at the bowl and allow the hair to process for a maximum of 5 minutes or until you achieve your desired tone.
How To: Lived-In Blonde Hair with Extensions
Trending
The Stylish Journey of the Timeless and Trending Bob Haircut
---
BY Kenra Professional
How-to
Mastering the Art of Honey Blonde Balayage: A Step-by-Step Guide
---
BY Kenra Professional