Celebrating the Love of Hair during Black History Month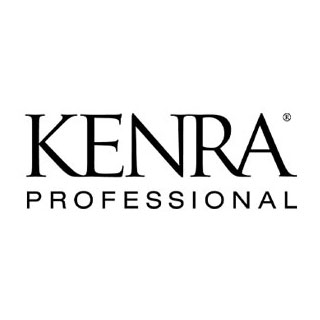 By: Kenra Professional
Black History Month is a time to celebrate the contributions, achievements, and cultural heritage of African Americans. It is a time to reflect on the challenges and struggles faced by this community and to recognize the progress that has been made towards equality and justice.
Hair is a deeply personal and meaningful aspect of one's identity, and it has often been a source of both pride and discrimination for African Americans.

After decades of being told how people of color can or cannot wear their hair in a workplace or professional setting, laws are now being put into place at the state level that prohibit race-based hair discrimination thanks to the Creating a Respectful and Open World for Natural Hair Act, or The CROWN Act. On a national scale, the CROWN Act passed in the Senate in 2022, but it did not pass the House of Representatives and will be brought back to the House floor in 2023.
Historically, black people have faced discrimination and ridicule for their hair, with Eurocentric beauty standards promoting straight, sleek hair as the epitome of beauty. This has led to a long history of African Americans feeling pressure to chemically straighten their hair or cover it up, hiding their natural texture and uniqueness.
However, in recent years, there has been a growing movement towards embracing and celebrating natural hair, with many black women embracing their curls and coils as a symbol of pride and resistance against Eurocentric beauty standards, helping to boost self-esteem and body positivity.

We encourage embracing any hairstyle people choose to have for themselves. Kenra Professional is proud to celebrate every natural wave, curl, and coil with its AllCurl Collection, an assortment of care and styling products designed for every curl type and texture. The portfolio contains a targeted Cleansing Rinse, Balancing Conditioner, Hydrating Leave-In, Lightweight Defining Crème, Defining Jelly, and Sealing Oil Spray for high definition, ideal elongation, maximum moisture retention while fighting against thermal damage, frizz, and humidity.
As we celebrate Black History Month, it is important to recognize the impact that hair care has had on the African American community. From the discrimination and pressure to conform to Eurocentric beauty standards, to the recent movement towards embracing natural hair, hair care has played a significant role in shaping black history and culture. As we continue to celebrate the contributions and achievements of African Americans, let us also celebrate the unique beauty and strength of highly textured hair.

Finger Coil Styling Tutorial
Styling Technique on Natural Curls
Trending
The Stylish Journey of the Timeless and Trending Bob Haircut
---
BY Kenra Professional
How-to
Mastering the Art of Honey Blonde Balayage: A Step-by-Step Guide
---
BY Kenra Professional