How to Create a Full Highlight Effect in 20 Foils or Less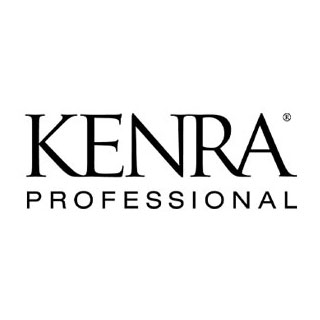 By: Kenra Professional
In the salon, time is money, not only for the stylist but also for the clients. While many people enjoy their time getting pampered in the salon, a quick and efficient color application benefits everyone. In the article below, Mirella Manelli ( @mirellaminellihair) shows us how to create a lived-in look that gives the appearance of a full highlight in just 20 foils or less.
Step 1: Section the client into four standard quadrants, but make the partings into zigzags rather than straight lines for added softness and diffusion.
Step 2: Mix Simply Blonde Beyond Bond Lightener at a 1:2 ratio with Kenra Color 20 Volume Developer. Then, starting in the back, create a diagonal zigzag subsection just above the nape. Moderately tease the sub-sectioned slice for a softer result and apply the lightener to the hair beginning at the midshaft and ends, feathering upward to create the lived-in, blended result. Repeat this diagonal zigzag process 2 times about 3 inches above your last foil, making sure to fully saturate the hair you are covering with lightener in the mids and ends while surface painting more towards the root. This leaves a total of three foils per back quadrant.
Because these foils are placed at a diagonal, once both quadrants are finished, a natural triangle section is left at the top. Place two more foils horizontally in a weaved sub-section, essentially completing the triangle, using the same technique as the previous foils.
Step 3: Moving to the sides, continue the zigzag partings similar to the way the back was done in a teased slice application with full saturation on the mids and ends and surface painting as you feather towards the top. For an even more lived-in approach, make sure to keep these subsections from going all the way to the hairline to keep the color within the interior of the hair. With one closer to the bottom and one closer to the parietal ridge, you only need to do two foils on each side, but more can obviously be done if preferred.
Step 4: Moving to the front section, assess the hair, hairline, whether the client has a fringe, etc. and customize the very front two or so foils to your liking. Then, continue foiling around five horizontally teased slices or weaves from the front hairline to the back triangular section from Step 2. Process for up to 45 minutes.
Step 5: Tone the hair based on the desired end result. In this example, Kenra Color Creatives were used as the toner with a formulation of ¾ Sandy Beige to ¼ Honey Coral applied to damp hair at the bowl and processed for up to 20 minutes. Depending on what level the hair was lifted to, toning with Kenra Color Creatives on damp hair provides a sheer finish.
How To Do a Full Highlight in 20 Foils or Less | Hair Color Hacks | Kenra Color
How-to
How to Do A Modern Take on the Classic French Twist
---
BY Kenra Professional
Trending
The Stylish Journey of the Timeless and Trending Bob Haircut
---
BY Kenra Professional