Hair Slugging 101: Everything You Need to Know About the Viral TikTok Hair Trend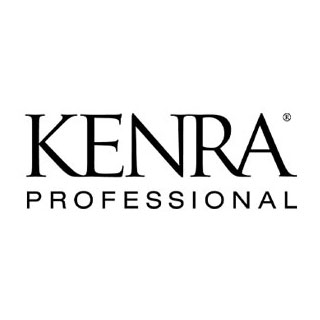 By: Kenra Professional
From rice water treatments to hair plopping to amped-up ponytails, it's no secret that TikTok beauty and specifically, hair trends, have caused quite the buzz online. However, these "trends" aren't necessarily new . In fact, one popular self-care ritual in the skincare arena, called slugging, has been around for some time, and it involves layering moisturizing products on your face and letting them sink in overnight so you wake up feeling smooth and hydrated. And guess what? It works.
So now that we know that slugging works for our faces, why not try it out on our hair? Well, you guessed it and TikTok has tried it. After all, what starts with skincare, tends to evolve into the hair care space—and this is typically a great thing!
The idea is that when you "hair slug," the oil or petroleum jelly creates a barrier that prevents moisture from evaporating from your hair. This can be especially helpful if you have dry or damaged hair. This viral hack leaves all hair types, lengths, and textures with moisturized strands full of life, frizz-free, more resistant to breakage, and shinier, but what you don't want is to wake up with hair that feels greasy and lifeless—because no one has time for that.
How Hair Slugging Works
Here's how hair slugging works. The basic idea is to apply a thick layer of oil or petroleum jelly to your hair before bed, and then wrap it up to keep the moisture in. As mentioned, this can help to hydrate your hair, reduce frizz, and make it look shinier.
Oils & Petroleum Jellies for Hair Slugging
There are a few different oils and petroleum jelly products that you can use for hair slugging. Ready to get started? Some popular options include the following.
Argan Oil: This oil is known for its moisturizing and healing properties. It can help to repair damaged hair and make it look shinier. Try Kenra Dry Oil Conditioning Mist to reap the benefits of Argan oil as well as an assortment of other nourishing oils, all conveniently in one lightweight spray.
Coconut Oil: This oil is also very moisturizing and can help to protect your hair from excess frizz and heat damage. Kenra All Curl Sealing Oil Spray is a great option with coconut oil for medium to coarse hair textures, regardless of if it is curly or not!
Castor Oil: This oil is known for its thickening and strengthening properties. It can help to make your hair look fuller and healthier.
Petroleum Jelly : This is the most occlusive oil, which means it creates the best barrier against moisture loss. However, it can be a bit heavy for some people. If your hair is fine or you don't have as much hair, you should opt for an oil instead of petroleum jelly.

How To Do Hair Slugging
To do hair slugging, simply wash your hair as usual and then apply a generous amount of oil to your hair, starting from the mid-lengths to the ends. You can use your fingers or a wide-tooth comb to distribute the oil evenly. Once your choice of oil is applied, wrap your hair in a silk scarf or bonnet to keep it in place. You can also wear a shower cap if you don't have a silk scarf or bonnet.
Leave the oil or petroleum jelly in your hair overnight and then wash it out in the morning. You may need to shampoo your hair twice to get all of the oil out.
Hair slugging sounds too good to be true, but the anecdotal evidence is promising. Many people who've tried hair slugging report that it helped hydrate their hair, reduce frizz, and make it look shinier. If you have dry or damaged hair, hair slugging is worth a try. It's a simple and inexpensive way to improve the health and appearance of your hair.
Here are some additional tips for hair slugging to try.
If you have fine hair, you may want to use a lighter oil.

Avoid using oils that are highly comedogenic, which means they can clog your pores and possibly lead to breakouts. We want gorgeous, shiny hair, but it's not worth it if the process is leading to blemishes, right?

If you have any allergies, be sure to patch test the oil or petroleum jelly on a small area of your skin before using it on your hair.

Start with a small amount of oil and gradually increase the amount as needed.

If you have any concerns about hair slugging, talk to your dermatologist or a hairstylist.
There you have it! Hair slugging is a simple and effective way to hydrate your hair and make it look shinier. If you have dry or damaged hair, or you're just overdue for a self-care spa night, give it a try and see how it works for you.
Trending
5 Tips to Set Yourself Up for Stylist Salon Success this Holiday Season
---
BY Kenra Professional
Trending
Hair Slugging 101: Everything You Need to Know About the Viral TikTok Hair Trend
---
BY Kenra Professional