How To Use Hair Oil for Amazingly Soft, Hydrated Hair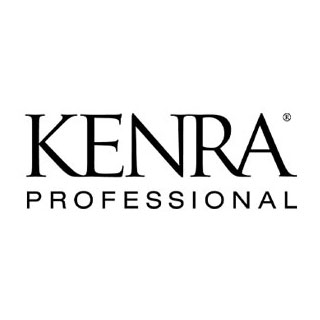 By: Kenra Professional
Looking for an easy solution to improve the overall quality and appearance of your hair? Hair oil is one of the many available products that can assist you with having the silky, moisturized hair that you dream about.
Just like with any other product, it is important to understand how to use it to achieve the best possible results. Today, we will be going over how to use hair oil for amazingly soft, hydrated hair.
What Is Hair Oil?
Hair oil is oil that is applied to the hair to increase moisture and shine. The multi-purpose product can be used for treatment, styling, and finishing.
Why Use Hair Oil for Treatment?
Over time, hair has the ability to turn brittle when its outer layer is penetrated by excessive moisture. This negative effect is known as hygral fatigue, which is when the repeated swelling and unswelling of one's hair follicles results in such symptoms as dullness and frizziness. Thankfully, oils are capable of protecting the follicle by filling the gap between cuticle cells. Treating your hair regularly with hair oil can assist in reducing hygral fatigue.

Why Use Hair Oil for Styling?
Not everyone is an immediate pro at styling hair, and even if you are, why not make the process easier for yourself? Using hair oil while styling hair can assist with manageability, in turn making it easier to handle and control.
It is also smart to utilize hair oil while styling if you are using any styling tools that involve heat. Hair oil can act as a protectant against thermal damage and can help to fight off harm typically caused by such tools as blow dryers.
Why Use Hair Oil for Finishing?
There is nothing worse than getting your hair just right and then having it ruined by frizz and flyaways. Hair oil is the perfect solution to this pesky problem!
Hair oil is capable of providing you with frizz control and shine. When done styling your hair, you can use it to smooth out your strands and maintain a silky end result.
Finding the Right Oil for You
Hair oil is not one size fits all. Before applying any product to your hair, it is important to make sure that it is the best product for you. Two easy tips for finding the right hair oil are to examine your hair type and to check the product's viscosity.
Hair Type
A person's hair type is the pattern of their hair which is regulated by their hair follicle. The shape of one's follicle will determine whether they have straight hair, coily hair, or anything in between. While we can use hair products and styling tools to make our stick-straight hair look full and curly, or vice-versa, your natural hair type is determined by genetics.
Viscosity
Viscosity is the property of a fluid that measures its resistance to flow. At room temperature, oils are liquids, and the viscosity of a liquid is often identified by its thickness. For instance, honey has a higher viscosity than water. Therefore, the thicker a hair oil is, the higher viscosity it has.
Working Together
The reason it is important to understand your hair type and to know the viscosity of a product prior to picking out hair oil is that different hair patterns have different needs.
For thick to coarse hair types, thicker, richer oils can be used to seal in moisture and offer a revitalizing shine. For this, we recommend the Kenra Platinum Luxe Shine Oil.
This lustrous nourishing elixir specializes in enhancing shine and hydrating medium to thick hair for supple strands. For those with thick hair that is also curly, products such as this one are particularly useful because they are also designed to help protect against thermal damage and assist with manageability.
Thinner, finer hair types might be better suited with lighter oils to avoid the hair from being weighed down after styling. For this, we recommend the Kenra Professional Moisturizing Oil.  
While this hydrating oil can be successfully used on all hair types, it might be particularly useful for those with finer hair because it is made to be lightweight. Lightweight oils can be absorbed by thin hair to add weightless moisture that provides thermal protection and keeps flyaways in place.
For damaged hair in need of a little repair, it can be useful to invest in a hair oil that focuses on improving your hair's health. For this, we recommend the Kenra Platinum Luxe Shine Oil.
This revitalizing oil enriched with precious gold is made to condition and moisturize the hair with the intention of a return to being silky and smooth. Hair damaged by heat and chemicals can be improved by oils that deeply nourish for more resilient, healthier-looking
hair.
How To Use Hair Oil
Using hair oil can help to provide you with soft, hydrated hair, but how you apply the product may vary depending on your purpose for using it.
For Treatment
If your intention for using hair oil is to treat your hair and improve its health, it can be helpful to set up a routine. For example, you can remember to apply your hair oil every time you wash your hair, or every other time you wash your hair, depending on what you see fit.
Wash your hair as usual but when conditioning, apply several drops of hair oil to your favorite conditioner. Massage the combined products with your fingertips working from the ends to the mid length.
Avoid applying the oil on your roots to ensure that your hair comes out looking shiny but not greasy. Let the product sit for five to 10 minutes before rinsing. Continue on with this routine until your hair shows visible signs of rejuvenation.
For Styling
If your intention for using hair oil is to improve the styling of your hair, the product can be used on freshly washed or towel-dried hair.
After drying your hair with a towel, apply the appropriate amount of hair oil depending on your hair's length and density. The average recommendation is three to five pumps of oil. Apply the product working from the mid-shaft to the strand's ends to ensure that your hair is properly nourished and dries with a shine. Once applied, you may either blow dry your hair or allow it to dry naturally.
For Finishing
If your intention for using hair oil is to use it as a finishing product, you are going to want to make sure that you apply it at the very end of your routine.
Applying oil to dry hair can help to achieve a shinier, more controlled look. Once you have styled your hair as desired, take a few pumps of your hair oil and gently apply it from the mid-lengths to the ends. Remember to avoid a greasy look by not applying it to your roots. Pat down any flyaways and leave the oil to sink into your hair and provide you with an improved hairdo that is silkier and more lustrous than before.
Wrapping It Up
Hair oil is capable of helping you to have amazingly soft, hydrated hair; you just need to know how to use it. Keep in mind your hair type and the product's viscosity when picking out the right hair oil for yourself, and don't forget to alter your methods for application depending on your purpose for using the product. The versatility of hair oil is worth the effort, just like you are!
How-to
How to Do A Modern Take on the Classic French Twist
---
BY Kenra Professional
Trending
The Stylish Journey of the Timeless and Trending Bob Haircut
---
BY Kenra Professional