And Just Like That, How to Create the TV Show-Inspired Curls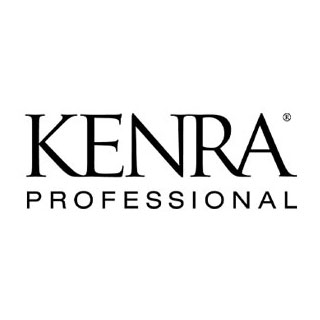 By: Kenra Professional
Fresh off the heels of a new season of And Just Like That , there has been a resurgence for the love of Carrie Bradshaw's signature curls—specifically, the curls she wore on the original show, Sex And The City . The look has garnered over 1.2 billion views on TikTok.
It's no surprise, as Carrie Bradshaw is known for her iconic curls, which have been a source of inspiration for curly-haired women everywhere. In fact, according to Carrie on SATC , there are two types of women in the world: The Katie girls (a reference to Barbra Streisand's curly-haired character, Katie, in The Way We Were) and the simple girls (those without curly hair). Want to coax your own curls into Carrie Bradshaw coils? Here, we'll share tips and some specific curly hairstyles for achieving that Carrie-esque curly hair effect that looks a bit haphazard, yet frizz-free and hydrated.
If you're looking to recreate Carrie's signature look, keep these hair care tips in mind.
Start with clean, healthy hair. The better the condition of your hair, the better your curls will look. Make sure to use a shampoo and conditioner that are designed for curly hair and be sure to deep condition with a hair mask regularly. Curls are thirsty and thrive with more moisture.

Use a diffuser attachment on your hair dryer to dry your hair. This will help give your curls more volume and definition.

Shake your hair out gently after curling it to create a more tousled look.

Experiment with different curling iron temperatures and techniques to find what works best for your hair type.
With a little practice, you'll be able to create Carrie Bradshaw curls that are just as iconic as the original. So get curling and let your Carrie curls shine through! With that, here are some curly hairstyles to try now.
0.5-Inch Curling Iron Carrie Curls
The key to Carrie's signature swirls is to use a 0.5-inch curling iron to mimic natural curls (if you don't have naturally curly hair). This helps you to create those loose, long curls that are similar to Carrie's. Start by curling small sections of hair at a time, from the top of your head through to the bottom to help to create volume and lift. Curl each section away from your face for a more natural look. Hold each section of hair for about five seconds before releasing it to set the curl. Once you've curled all of your hair, let it cool completely. This will help to set the curls and prevent them from frizzing. Apply a finishing spray (use a healthy amount of it) to help hold the curls in place.
3D Carrie Curls
This hair effect is all about creating curls that have depth and dimension. To achieve 3D curls, you can use a diffuser attachment on your hair dryer, or you can use a curling iron to create loose curls. Try using a couple of different sized irons to get a more natural look.

Glossy Carrie Curls
This look is all about making your curls look healthy and shiny. To achieve glossy curls, you can use a leave-in conditioner or a styling creme that will help to seal in moisture. You can also use a heat protectant spray before styling your hair to prevent heat damage.
Air-Dried Carrie Curls
Have naturally curly hair? This look is for you because it lets your curls air dry naturally. It's ideal for the end of summer! This can be a great way to achieve soft, defined curls without using heat styling tools. To air-dry your curls, simply apply an air-dry styler to damp hair, and then let it air dry completely.

The Carrie Curly Updo
Whether she was out to dinner with Big, Aidan, or the girls TM , Carrie's updos created a subtle sophistication that paired perfectly with her flair for fashion. This trend is perfect for those who want to wear their curls in a more elegant style. There are many different types of curly updos that you can try, such as a chignon, a bun, or a braid. To create a curly updo, simply gather your hair into a ponytail or bun, and then secure it with bobby pins or hair ties. You can also add some hair accessories to your updo to add a touch of extra flair.
And just like that-- with these products and tips, you'll be well on your way to creating Carrie Bradshaw curls that are sure to turn heads—whether your curls are God-given or are the result of fabulous styling.
How-to
How to Do A Modern Take on the Classic French Twist
---
BY Kenra Professional
Trending
The Stylish Journey of the Timeless and Trending Bob Haircut
---
BY Kenra Professional