Kenra Platinum Rapid Hydration Masks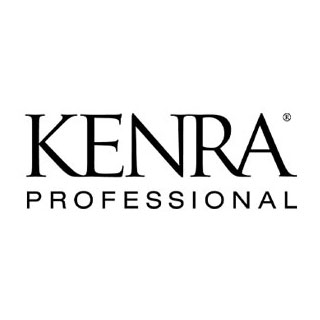 By: Kenra Professional
Kenra Platinum is excited to share the two newest members of its care collection, Rapid Hydration Masks: Light and Rich

These luxurious conditioning formulas provide intense hydration in just 3 minutes. Both formulas are built with your hair type in mind. There is a light, silky formula for finer hair types and a thicker, richer formula for medium to coarse hair. What makes these ultra-quick, ultra-hydrating masks so unique is what's inside.

Both masks are enriched with sustainably sourced Babassu oil. Babassu oil is a lightweight seed oil from the Babassu Palm Tree that absorbs quickly into the hair, which means it won't over burden even the finest hair type. Babassu oil also has a high moisture retention and doesn't leave the hair with an oily residue. Kenra Platinum Rapid Hydration Masks are formulated without added sulfates, parabens, or sodium chloride.

The indulgent fragrance notes in these masks will take you on a sensorial experience filled with stimulating green freshness intermingled with soothing coconut and white cedar, finishing with silky patchouli intertwined with golden amber.

Rapid Hydration Mask: LIGHT

The Light Rapid Hydration Mask is enriched with organic coconut oil, sustainably sourced meadowfoam seed oil, and cocoa butter. This leaves the hair deeply hydrated without the worry of weighing the hair down.
"My clients are constantly battling dry hair with the ever-changing elements. I am in love with the Rapid Hydration Mask Light. It's been a game changer for my blonde clients as well as my fine textured clients because it gives them the most exceptional shine, manageability, and gives them the hydration their thirsty hair needs without weighing it down in just three minutes!" – Victoria Cota @transformedbeauty
Rapid Hydration Mask: RICH

The Rich Rapid Hydration Mask is also enhanced with Shea Butter which leaves medium to coarse hair soft, supple, and completely hydrated with moisture made to last.

"Rapid Hydration Mask: RICH gives [my curly clients] amazing definition to achieve the perfect frizz free ringlets. This luxurious product will soon become your best friend and a major time saver!" – KJ Murphy @kmurphyhair

These masks are perfect for add-on services at the backbar without taking any additional time. However, for an elevated salon experience, clients can be placed under the dryer for 5-10 minutes if desired for even deeper hydration and condition.
Rapid Hydrations Masks | Product Information
Rapid Hydration Mask Light
Rapid Hydration Mask Rich
Trending
Trending Haircuts: The History and How-To on the Italian Bob Cut and Style
---
BY Kenra Professional
Trending
5 Tips to Set Yourself Up for Stylist Salon Success this Holiday Season
---
BY Kenra Professional