How To Get Silver Hair: Everything You Need To Know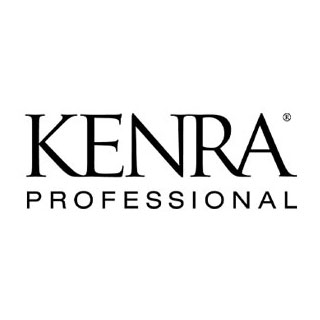 By: Kenra Professional
In the last couple of years, silver hair has left the retirement home and headed straight for the runway. This bright silver color has become a popular hair color that people of all ages wear. If your hair is not naturally changing gray, then it can be a super difficult hair color to achieve. In order to get the glossy silver hair of your dreams, you will first have to lighten your hair to an almost white blonde before you can add in your soft, silver tones.
If you are an at-home beauty enthusiast, you may want to leave this dye job to the professionals. Seriously, this color requires such extreme lightening that you can easily over-process your hair leading to breakage, hair loss, or even scalp burns.
If you're not an expert colorist, then this is your sign to pick up the phone and book an appointment ASAP. Still, you may want to read the rest of this article so that you know what to expect from your color appointment.
Kenra Professional offers salon-quality products that will provide consistent results with every use. If you are a professional colorist, then you have come to the right place. With an
incredible line of premium color, you can put your creativity and technique to work with products that will deliver the results you are looking for time and time again.
Maximum Lightening
The first step in achieving gorgeous silver hair is lightning. Unless your hair is naturally at a level 10 blonde, you will need to bleach your hair before you can make it all the way to silver; there is simply no way around it.
Lightening is a very precarious process. That is why we recommend leaving this essential step to the professionals. They have the training and technique to get your hair as light as possible without damaging it permanently. Trust us, you do not want to DIY this step. Always see a professional for all your coloring needs.
Now that you understand the extreme nature of this step, we can move on to how to lighten your hair safely. Here is what to expect when lightening your hair to a level 10. The colorist will use a premium lightener on your hair, moving section by section placing foils throughout your hair. Once your lightener is in, it will need to sit for a while until your hair has reached the desired lift level. For a silver end result, your hair will need to be lightened to a level 10.

Tip for Professional Use Only : When it comes to lighteners, it is crucial that you use a high-performance lightener. We suggest you use Kenra Color's Simply Blonde Beyond Bond Lightener. This premium lightener will take the guesswork out of blonding with its simplified easy to use ultra lifting formulation. Simply apply the lightener and wait for fantastic results that will please even the most demanding of hair color clients.
Simply Blonde Beyond Bond Lightener features both inner and outer bonding with its cutting edge DualBond complex. This means that the lightener will work to repair and strengthen the inner and outer cuticle of the hair, helping it resist the damage that typically accompanies an intense bleaching session. This lightener will lift the hair up to nine or more levels without compromising the strength of the hair, leaving you with lightened yet smooth and manageable hair that is ready for color.
To Tone or Pre-Tone?
Depending on how dark your hair was to begin with, the lightening process may leave your hair looking yellow or orange. Orange tones typically occur due to the hair not being lightened enough, while yellow tones are a common occurrence that can be easily fixed. Use a blue-violet or violet-based toner to draw out the gold or yellow tones in your hair in preparation for silver coloring. In addition, for a truly silver result, you may need to pre-tone to neutralize or remove all traces of warmth first before shampooing and applying a second and final tone to let additional silver tones be deposited for a more silver end result.
Tip for Professional Use Only : Our favorite blue-violet-based rapid toner is our SV Rapid Toner. This toner is designed to process and tone in just five minutes or less on levels 8-10. The Rapid Toners add multi-dimensional tones on their own, and they can also be used as a
pre-tone for a more complex final color. It also improves the hair's condition, manageability and adds an intense shine to give your hair that polished-looking final result.
To mix this toner, use a non-metallic bowl or applicator bottle and mix one-part Kenra Color Demi-Permanent Rapid Toner Coloring Creme plus two-parts of Kenra Color Demi-Permanent Coloring Creme Activator 9 Volume. Apply the toner to damp hair from the scalp to the ends and process for up to 5 minutes.
Adding Silver Color
Once the pre-tone has been rinsed out, it is finally time to add in those gorgeous silver tones. Depending on the shade of silver you are going for, your colorist will choose the appropriate level from the Kenra Color Silver Metallic Collection. They come in levels 7, 8, and 10.
With so many fantastic silver tones to choose from, you will surely find the perfect shade you are looking for. If you have made it this far, you are in the home stretch to getting the silver hair of your dreams.
Aftercare for Long-Lasting Silver Locks
Once you have rinsed out your color application, you should have the silver locks of your dreams. What aftercare steps need to be taken to preserve your new fabulous color? Your hair has been through a lot at this point.
It can probably benefit from an intense moisturizing treatment and a color-preserving aftercare routine. Here are our recommendations on how to keep your hair looking amazing for as long as possible.
Hair Masque
The bleaching process can be extremely harsh on hair even when done correctly. Soon after you have gotten your hair bleached, you should do an intense moisturizing mask on your hair to help improve the manageability and condition of your hair.
We recommend you try our Nourishing Masque to deeply condition your hair. This masque is specially formulated to repair, rejuvenate, reconstruct, and moisturize your hair.
To use the Nourishing Masque, simply shampoo your hair, rinse, and then gently squeeze out excess water before applying a generous amount of this masque to your hair from root to tip. Allow the masque to sit for five to 10 minutes, and then rinse out with warm water to reveal silky, soft hair with a highly polished radiant shine.
Shampoo and Conditioner
Speaking of your shampoo routine, you should switch to a shampoo and conditioner that is specially formulated to preserve your color so that it will stay put for as long as possible. We recommend you use our Color Maintenance Shampoo and Conditioner to lock in your color with each wash. This advanced color-protecting formula will protect your color for up to 35 washes, helping you maintain up to 67% of your color in between appointments.
You should still try and extend the amount of time between washes to preserve your color for even longer, but at least this way, you will be protecting your color when you do wash. If you need a little boost of cleanliness in between washes, use dry shampoo to refresh your hair.

Spray dry shampoo into your hair near the roots at night before you go to bed. When you move around in your sleep, it will help to distribute the product allowing you to wake up to cleaner hair.
Silver Hair for the Win
Now you know the ins and outs of going for silver hair. This hair color is very trendy right now and can be a great accessory to any fashionable wardrobe. However, achieving this high-maintenance hair color can be a bit tricky.
That's why we recommend that you leave this color job to the professionals. Once you have colored your hair a gorgeous silver-tone, make sure to use color-protecting products and aftercare techniques to extend the life of your color.
You will eventually need a root touch-up and a color freshen-up, so be sure to book a follow-up appointment with your colorist. When it comes to premium hair color products and educational tips, you can always trust Kenra Professional to give you the full scoop.
101 : Le prééclaircissement des cheveux en préparation à toute couleur Vivid ou Creative | Technique carte platine | Kenra Color
How To: Pearl Blonde Hair | Lighten & Tone Tutorial by Mirella Manelli | Kenra Color
Trending
Trending Haircuts: The History and How-To on the Italian Bob Cut and Style
---
BY Kenra Professional
Trending
5 Tips to Set Yourself Up for Stylist Salon Success this Holiday Season
---
BY Kenra Professional