The Impact of Chlorine on Hair and How to Mitigate Its Effects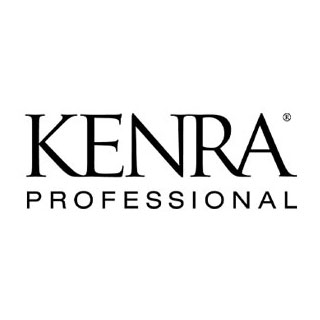 By: Kenra Professional
As the scorching sun beckons, many of us find ourselves seeking solace in the refreshing waters of pools. While swimming is an enjoyable activity, the chlorine present in pool water can wreak havoc on our hair and hair color. The harsh chemicals in chlorine can strip the hair of its natural oils and color, leaving it dry, brittle, and faded. Let's explore how chlorine affects hair and hair color, and most importantly, we'll introduce you to some fantastic solutions that can help mitigate or neutralize the detrimental effects of chlorine, ensuring your tresses stay vibrant and healthy all summer long.
The Impact of Chlorine on Hair
Chlorine is commonly used in swimming pools to kill harmful bacteria, but it can take a toll on our hair due to its high pH and strong oxidizing properties. Here's how chlorine affects our locks:
Dryness and Frizz: Chlorine strips the hair of its natural oils, leaving it dry, frizzy, and prone to breakage.
Color Fading: Chlorine can cause hair color, especially dyed hair, to fade quickly and lose its vibrancy.
Greenish Tinge: Blondes, especially those with light-colored hair, may experience a greenish tint due to the oxidization of chlorine with trace metals in the water.
Weakened Hair Structure: Prolonged exposure to chlorine can weaken the hair's structure, leading to split ends and overall hair damage.
Professional Products to Mitigate Chlorine Effects
Kenra Platinum Restorative Reconstructor
This deep conditioning treatment is a savior for chlorine-damaged hair. Enriched with keratin amino acids, it helps repair and strengthen the hair, restoring its natural shine and elasticity.
Kenra Platinum Luxe One Leave-In
Before swimming, apply this leave-in spray to your hair for added protection against chlorine. It acts as a barrier, preventing chlorine and other harmful substances from penetrating the hair shaft.
Kenra Platinum Color Charge Spray Serum
Specifically designed for color-treated hair, this lightweight spray serum protects against UV rays and chlorine damage, keeping your hair color vibrant and lustrous.
Kenra Clarifying Shampoo
Use this shampoo once a week to remove chlorine and mineral buildup from the hair without stripping it of its natural oils. It leaves the hair feeling fresh and revitalized, and it is color-safe.
While swimming in chlorine-treated pools can be hard on our hair and hair color, there's no need to sacrifice those refreshing summer moments. By incorporating the right Kenra Professional products into your haircare routine, you can effectively mitigate the damaging effects of chlorine. With Kenra's innovative formulas, your hair will stay strong, healthy, and vibrant, allowing you to enjoy all your aquatic adventures without any worry. Embrace the season with confidence, knowing your tresses are protected and nourished, even after a day at the pool!
Trending
5 Tips to Set Yourself Up for Stylist Salon Success this Holiday Season
---
BY Kenra Professional
Trending
Hair Slugging 101: Everything You Need to Know About the Viral TikTok Hair Trend
---
BY Kenra Professional