What Does Conditioner Do and Should You Use It Daily?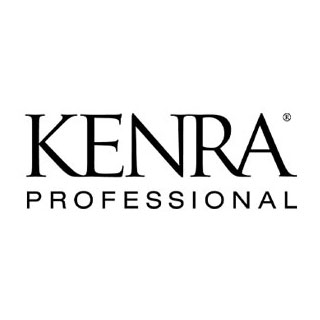 By: Kenra Professional
Shampoo and then conditioner. It's about as basic as a hair-care routine gets, right? But why exactly is conditioner so important, and why do you need to use it? The short answer is that conditioner provides your hair with moisture and helps it to fight off dryness. In a way, it's like adding nutrients that your hair needs.
Your hair shaft and barrier need to be sealed in to prevent frizzy hair. That's where a hair care product like rinse-out conditioners or leave-in conditioners comes into play.

That's not exactly all there is to it. Today, we will cover everything you need to know about hair conditioner, including the best conditioner for your hair type, how to use conditioner properly, and anything else you've ever wanted to know about your conditioner.
What Is Conditioner?
Simply put, conditioner is the hydrating step that follows up shampoo in any good hair-care routine. From a scientific perspective, a conditioner is made up of ingredients such as oils (the moisturizing agent), emollients, and surfactants (the detergents used in hair products). To fully understand how conditioner works, you must first understand how shampoo works.
When your hair gets oily and it is time for a wash day, you lather up the shampoo to cleanse and wash away the built-up natural oils. After removing excess of your hair's natural oils, you will need to rehydrate your hair strands and scalp with a conditioner.
Conditioner wraps around your hair's cuticle to moisturize, smooth, and protect the hair from breakage and split ends. Conditioner is an essential step in any shampooing routine, whether you have short hair or long hair.
The Best Conditioner for Every Hair Type
Now that you know what conditioner is and how it works, it is time for you to discover the best conditioner for your hair type. Different hair types have different needs, so you should be using a conditioner that targets your hair's individual needs. Using the right conditioner formula for your hair can improve your hair's texture and give you the healthy glow you've always wanted.

Curly Hair
If you have curly hair, then you should be packing on the moisture. Curly hair is more prone to dryness and frizz. We recommend that you use Kenra's Moisturizing Conditioner to
help give your hair follicles the hydration they crave.

This conditioner is specially formulated with a pH-balancing system that will balance the moisture levels in your hair, leaving it smooth, soft, and shiny. This product works especially well to give your curls a healthy moisturized bounce.
Damaged Hair
Damaged hair got you down? Many of the things we do to our hair can cause damage in the long run. You can easily damage your hair with coloring, bleaching, overusing heat styling tools, or even spending too much time in the sun.
Over time your strands of hair will become brittle, develop split ends, and then begin breaking off. If you notice these changes in your hair, then it is time for you to take a defensive approach with your conditioning routine.

For damaged hair, we recommend that you try the Kenra Strengthening Conditioner. This
anti-breakage conditioner is specially formulated to fortify hair against daily aggressors, reduce up to 99% of breakage, and give you visibly healthier hair after just one use. In addition, this conditioner will work to improve the elasticity of one hair follicle at a time by strengthening it from root to tip.

An option within the Kenra Platinum range for hair that needs some love is the Restorative Conditioner. This ultra fortifying conditioner helps to restore broken hair bonds from within
using a keratin amino acid technology, improving elasticity and durability for softer, healthier strands.

Colored Hair
If you color your hair, you should be using a conditioner that works to preserve your color. We recommend that you use the Kenra Platinum Color Charge Conditioner to extend your colors life up to 50 washes.

This conditioner is made to recharge the brilliance and vibrancy of your hair color by locking the pigment inside the hair's cuticle. For best results, use cold water when rinsing your hair. This will also help close your hair's cuticle and aid the color retention properties of your conditioner.
Deep Conditioner
No matter what your hair's needs are, we can all benefit from the use of a deep conditioner every once in a while. A deep conditioning treatment, or hair mask, works similarly to a regular conditioner, except it penetrates deeper into the hair's cuticle to fortify and condition your hair from the inside out.

Just like regular conditioners, deep conditioners come in a variety of formulations. Here are our deep conditioner recommendations based on your hair's needs:
Damaged Hair: If your hair is dry or damaged, we recommend that you use the Kenra Platinum Restorative Reconstructor to restore broken hair bonds from within with our Keratin Amino Acid Technology. It penetrates deep in the cuticle to fortify and improve the elasticity of damaged hair.

All Other Hair Types: No matter what type of hair you have, the Kenra Nourishing Masque is the perfect deep conditioner for you. It replenishes your hair's moisture for soft, shiny results. It is safe for color-treated hair and great for curly hair. If you have curly hair, you can even use this masque once or twice a week instead of your conditioner to give your curls an extra moisture boost.
How To Condition Your Hair for Success
You now know which conditioner to use, but how can you use it to get the best results? There are a couple of professional tips that can take your conditioning routine to the next level.

Right off the bat, the number one most common mistake that people make is rinsing their conditioner out too soon. Instead, leave your conditioner on for at least three to five minutes to allow the conditioning elements to do their job.

Detangle in the Shower
Combing out your tangles can be quite the challenge; that's why we recommend that you try detangling in the shower. While you are letting your conditioner soak in the shower, use this time to detangle your hair. Use a wide-tooth comb or hairbrush to gently detangle your hair working from the ends up until your entire head is knot-free.
Make sure you are careful not to pull or rip through tangles as your hair is a bit more fragile when it is wet; instead, take your time and gently detangle using the conditioner as a detangling treatment. Brushing your tangles out with conditioner will also help evenly distribute the conditioner from root to tip, ensuring that every strand gets fully conditioned.
Condition Whenever You Shampoo
You may be wondering how often you should condition your hair. The answer is quite simple; you should be using conditioner anytime you use shampoo. When you shampoo, you are removing natural oils from your scalp and hair. You should use a conditioner each time to make sure you are rehydrating your hair for improved texture, smoothness, and manageability.
While we are on the subject, we should point out that if you shampoo your hair every day, you should probably try and space out your washes a bit more. Yes, freshly washed hair feels amazing, but over-washing can fade your color, cause dryness, and even cause your scalp to begin overproducing oils leading to an itchy scalp. It is best for the health of your hair and your scalp that you only wash your hair two to three times a week.
How often you deep condition your hair is up to you. Some people will find that their hair benefits from using a hair masque once every three to four washes, while someone else may find better results using a masque every other wash. It all depends on your hair's unique needs. For example, if you have curly hair, your curls will likely benefit from frequent deep conditioning.
How To Dry Your Hair So That It Is Frizz-Free
Are you following all the conditioning rules but still ending up with a frizzy mess? Then you may be drying your hair the wrong way. When you finish your shower, use your hands to gently squeeze excess water out of your hair, then use your towel to squeeze the remaining moisture from your hair.

To prevent frizz, never rub your hair with the towel, as this will cause unwanted friction that will ultimately lead to frizz. If you are still struggling with frizz, you may want to try using a low friction towel alternative like a t-shirt to dry your hair. This will help to reduce friction and frizz.
Condition Your Way to Great Hair
Conditioning is an important part of any solid hair-care routine. You need to follow up any shampoo with thorough conditioning to give your hair the fortification and moisture it needs to look its very best. With the right conditioner, you can say goodbye to dry hair and hello to smooth, shiny, healthy-looking hair with just one wash.
NOUVEAUX shampooings et revitalisants au pH équilibré Kenra
How-to
How to Do A Modern Take on the Classic French Twist
---
BY Kenra Professional
Trending
The Stylish Journey of the Timeless and Trending Bob Haircut
---
BY Kenra Professional