10 Years of Color Interview- Robb Dubre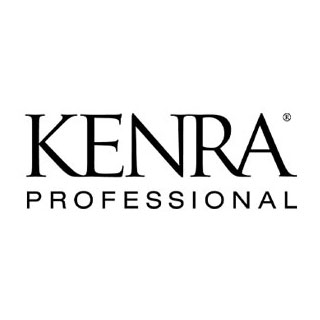 By: Kenra Professional
Kenra is celebrating 10 Colorful Years! It's a true milestone for our brand, and we want to take you back to where it all began. We sat down with the creator of Kenra Color, Robb Dubre, to walk you through a decade of life in color.

How did Kenra Color first come to be 10 years ago?
I can't even believe it's been 10 years! We began the journey nearly 12 years ago with a careful research and development process. Kenra Professional has always been known for fantastic innovation and trusted styling products, so I can say it was a natural progression. We wanted to strengthen our relationships even further with our stylists and decided to develop a professional only color line. Transitioning us from Kenra to Kenra Professional.
Where did you get your inspiration for the collection?
I talked to stylists! That was the first step. We needed to know what they look for in a color line and what their most important needs were. It was the raw feedback of stylists that helped shape our development from inception to execution-- including performance attributes, shade selection, ease of use, and even shop-ability!
How did you go about coming up with the initial shades?
It was essential to me to have a complete offering and balance of both cool and warm shades that aligned with an adequately calibrated level system that also appealed to colorists of all experience levels--from the outstanding coverage that you can expect from our Natural series to innovative tones such as our well-known Metallic series.
What makes Kenra Color different from other color brands?
That's a loaded question! I can tell you that working with many other color lines in my career, and I always wanted a "Brown" that was purely BROWN! Not RED, not ASH, but a true BROWN. I know I always throw the word  calibrated  out there, but that's what I truly mean. It was and is our mission to create properly calibrated Browns, Ashes, and even Reds and Coppers that are formulated to consider the hair characteristics while staying true to tone.
What were the most significant challenges when initially creating Kenra Color?  
I wouldn't consider this a challenge necessarily; however, there were two key factors I wanted to be sure of:
1) We partnered with some of the very best chemists, so much of the development time was spent in Italy. (Pasta became part of my regular diet.)
2) We only approved each shade on live models, and in the end, we did over 1,000 on-head model applications!
What Kenra Color moments have been the most rewarding for you?
I love seeing the beautiful work and hearing success stories that stylists post about using Kenra Color, especially when they share unique formulations that I would never have thought of using. That's cool!
What are some of your favorite Kenra Color formulations or pro tips?

As far as pro tips go, I always find it essential to spend time on consultations and ask the right questions. Make sure you correctly identify the proper natural level and know the entire hair history before beginning!    

Formulation-wise, I like to play on the same existing level and use contrasting absorbing (cool) and reflective tones (warm) to create natural movement in the hair. One of my favorite combos is 6B mixed with 6NUA.
What is your go-to or must-haves in Kenra Color?
There are a few tubes I always keep on hand and plenty of them at that:

1) Blonding Crème- Adding Blonding Crème into a formulation on dark, coarse hair going lighter gives me that added boost or lift that I might need- it also can add brightness to any formulation.
2) Rapid Toners- All of them! I use GrBl to neutralize any old red pigments- and it is incredible for corrective color services! The VP/SV/ B Rapid Toners are the perfect finishing touch for any icy or beige blonde.
Is there any one colorist you look up to the most?
I honestly can say I love learning from various colorists and influencers. The ones that have made the most impact in my career are those who value education and learning. I can tell you I have learned so much from our education team.

What exciting new things can we expect to see in the future with Kenra Color?
Another loaded question! I can't give away all the secrets. Still, I think it is safe to say we will see a few more expansions on existing collections, more options, and new technologies incorporated into the Kenra Color family!