3 Ways to Cover (or Blend) Gray Hair with Kenra Color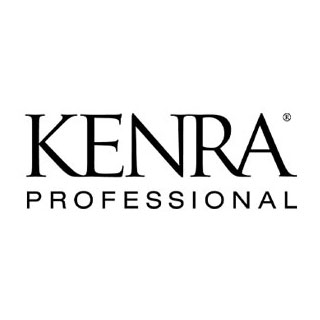 By: Kenra Professional
In a world of ever-changing beauty standards, trends, and expectations, Kenra Color provides the tools needed to help you achieve your hair color goals. People color their hair for many different reasons. Some want to cover their gray, while some want it dyed that way. As a form of self-expression and identity, everyone's reasons for coloring or covering their grays is completely up to the individual on how they want to look and feel their best.
Gray hair is typically more resistant to coloration because it has a harder cuticle layer. It is often thought to be very healthy and void of any natural pigment, but gray hair is the lightest form of the three primary colors and requires increased pigmentation for coverage. If gray hair is present, and you or your clients aren't quite ready to go natural, many options within Kenra Color will help you cover grays and provide the right hue for you.

1. Kenra Color Permanent- Kenra Color permanent shades are designed to provide up to 100% gray coverage with countless custom color combinations. They are mixed with their corresponding developer to oxidize, providing lift, deposit, and coverage with outstanding color saturation.
The Kenra Color Permanent Natural Series (N) provides the essential balance of pigments to ensure even color saturation and maximum pigment uptake and should be incorporated into all gray coverage formulations for full gray coverage. Any permanent shade that begins with the letter N (N, NA, NB, NUA, N+, NW+) has what it takes to provide full coverage. However, if these shades or tones aren't your cup of tea, they can still be incorporated into the overall color formulation to provide the result you are looking to achieve. The amount of N added to the formula corresponds to the percentage of gray present.
The standard developer for gray coverage is 20 Volume; however, 30 Volume and 40 Volume can also be used if the percentage of gray is low and additional lift is needed to achieve the desired result. The mixing ratio is one part Permanent Coloring Creme to one part Developer (1:1), and the suggested processing time is up to 40 minutes for resistant gray coverage.
It is worth noting that within the Kenra Color permanent portfolio lies the Monochrome Collection, notated with a (+) sign after the shade identifier. These saturated shades have increased pigment loads in each tube, which in theory may lend itself to assisting with gray coverage more than shades outside the Monochrome family.
2. Studio Stylist Express- Studio Stylist Express hair color is another option for up to 100% coverage while processing in a fraction of the time-- ten minutes. The portfolio has over a dozen shades with a typically cooler finish depending on the formulation. The N series in Studio Stylist Express is neutral, not natural— meaning the ratio of primary colors present is different, providing a slightly cooler tonality. The standard developer for covering gray with Studio Stylist Express color is 20 Volume with a process time of 10 min. For more of a blended look, the color can be processed for five minutes. If time is of the essence and convenience is key, then Studio Stylist Express color may be the ticket for quick and easy coverage. The same gray coverage rules apply pertaining to the amount of N corresponding with the percentage of gray.
3. Kenra Color Demi-permanent - Perhaps the desired result is more of a blended result and not necessarily opaque coverage. Many people want to erase a few years from their look rather than decades. In this instance, if a color is needed outside of the shades within Studio Stylist Express or you'd like an ammonia-free option, Kenra Color's demi-permanent color may be the perfect route to take. Using the same rules as above in formulating, the mixing ratio for blending gray hair is 1:1 and mixed with 9 Volume Activator.
For best results, apply to dry hair and process for up to 25 minutes. For those who want a softer blend with less of a punch, the color can be applied to damp hair and processed for less time. It's important to note that the darker the color, the more pigment is present in the shade, so blending someone using 4N will have a stronger effect than blending someone using 8N.

Whether you have no gray, are looking to blend a few grays, or have it colored over completely, Kenra Color has you covered.
How to Color and Cover Gray Hair in 10 Minutes
How to Blend Gray Hair in 5 Minutes