5 Cutting Techniques for Almost Any Haircut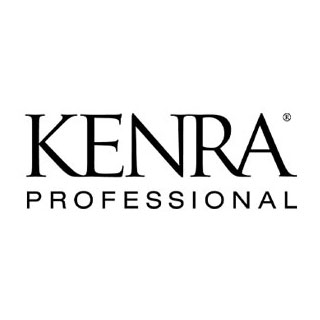 By: Kenra Professional
Hairstylists are always needing to stay on trend with the latest hair cutting techniques. Here, we break down five different cutting techniques you can use on almost any haircut for your clients!
1.    Blunt Cutting  
The most widely used technique, blunt cutting, is a classic approach where the hair falls into clean lines and classic shapes. In our tutorial, we use blunt cutting for a beautiful, soft fringe. Here's how it's done.
Step 1
Begin by creating a fringe at the eyebrows. Be sure to remember that the more tension you pull, the softer your finish will be. 
Step 2
Be sure to use your last cut pieces as your guide. 
2.    Point Cutting 
This technique adds texture and movement to the ends. It is most often used to soften hard lines and remove excess bulk. 
Step 1
Using damp hair, cut below shoulder using long shears within the subsection to create space. 
Step 2
Ensure you are using the points of your scissors to create separation.  
Step 3
Repeat on the rest of the subsections while making sure you have short and long pieces next to each other. 
3.    Reverse Point Cutting 
This cutting style is a soft approach that allows for an even more subtle result than regular point cutting for adding texture.  
Step 1
Start with radiating large sections. Use the parietal ridge area as your guide.  
Step 2
Cut each subsection independently. Take each side section and use it as your guide while cutting the rest of the hair.  
4. Soft Notching 
When it comes to Soft Notching, the goal of this technique is a soft, balanced look.
Step 1
You will open and close your scissors, only slightly working toward the scalp while using this technique. 
Step 2
Pull hair back and use it as a visual guide from the previous section. Continue to create a bob shape.
Step 3
Make sure your sections are not too big because your subsections will be cut vertically and use previously cut hair as a guide.
5. Weight Reduction 
This technique is a way to add internal layers and remove bulk, allowing the hair to move freely. It is a beautiful tool for clients with thick hair or bulky areas that need slimming or thinning.
Step 1
Begin by opening your shears slightly and insert with them pointing down. Open and close
only slightly and cut down and through. 
Step 2:
Once at the area that will cross into the nape, take a more half-moon shape section of hair than diagonal.  
With these techniques and a bit of practice, any stylist will have the tools to give their clients the haircut of their dreams.
101: Learning the Basics of Haircutting | Kenra Professional