How to Air Dry Your Hair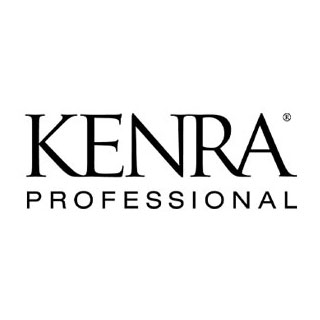 By: Kenra Professsional
As summer continues to bring the heat, we hope you are spending your time doing plenty of resting and relaxing while you soak up those rays. One way to reduce your stress is to air dry your hair. Less sweating, heat products, and maintenance! Here, we break down the different products and ways to let your hair air dry this summer!
Air Dry Crème – How To Air Dry Medium to Coarse Hair
Smooth Waves
Step 1 : Apply Air Dry Crème 6 in small subsections and brush it through, really focusing on smoothing the hair with the product
Step 2 : Create twisted buns in the hair and over direct each one upward for max volume. Secure with a clip
Anti-Frizz Set
Step 1 : On entirely wet hair, apply Air Dry Crème 6 to the hair, coating all hair groupings in subsections. Scrunch the product in gently, starting at the ends, squeezing out excess moisture.
Step 2 : Let the hair air dry as much as possible without any disruption. Use clips throughout the top to add volume.
Soft Wave
Step 1 : Over direct the hair on the opposite side of your part to ensure maximum volume in the result.
Step 2 : Use about a quarter size of Air Dry Crème 6 and double twist the hair in small subsections to create a soft wave.
Air Dry Crème 6 – How To Air Dry Fine Hair
Volumized waves
Step 1: Apply Air Dry Crème 6 throughout the hair and flip the hair upside down to work it through for max volume
Step 2: Set the hair in a high bun without over brushing it. This helps to maintain some movement on naturally straight hair

Low key Bends
Step 1 : Towel dry the hair as much as possible to ensure Air Dry Crème 6 can activate any natural movement without too much moisture barrier
Step 2 : Tuck the hair behind the ears to create easy air dried face-framing hair
Beach Waves
Step 1 : Use extra Air Dry Crème 6 to achieve this look to ensure the hair has as much wave as possible
Step 2 : Set the hair in loose braids; the more braids, the more texture!
3 Ways To Air Dry Medium to Coarse Hair
3 Ways To Air Dry Fine Hair