Five Reasons Why You Should Be Using Kenra Color: The Award-Winning Color Line for All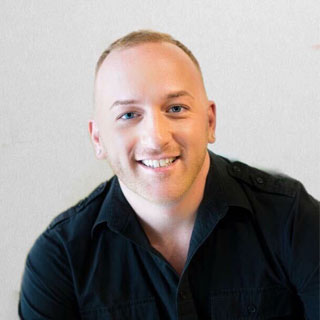 By: Wesley Boyce
When it comes to using a professional hair color line, let's face it; there are dozens of different brands and choices available, and it can get a little overwhelming when starting out in the biz. Many people start off sticking to what they know and use the line they worked with in beauty school. However, here are five reasons why you should be using Kenra Color Permanents-- one of the 2020 Beauty LaunchPad Reader's Choice Awards winners for Best Professional Beauty Product—to truly elevate your artistry:
1.     Performance- Kenra Color may be relatively new to the hair coloring scene in comparison to a few other longstanding competitors, but make no mistake, it is a line to be reckoned with in terms of its well-known vibrancy and longevity. Using a patented Balancing Complex 5 in both the permanent and demi-permanent portfolio, performance in conjunction with the integrity of the hair is a key priority that is taken into
consideration.
2.     Gentle Formulation- As hairstylists, we want to leave the hair in better condition than we found it. When the idea of Kenra Color was conceived, the creators wanted a low-ammonia line that would surpass others regarding the ingredient story, ensuring maximum benefits with a gentle approach. Kenra Color is PPD and DDP free, which makes it a fabulous option for people with sensitivities to those ingredients which are found in many other color lines. Also, in each tube of Kenra Color is Aloe Leaf Juice for its soothing and calming properties.
3.     Innovation - While trends continually ebb and flow, so do the needs of the stylist. Kenra Color is ever evolving with a complete range of warm and cool shades with new options always in the pipeline. In 2016, Kenra Color was one of the first on the scene to support the silver trend, launching three shades in permanent and demi to give those sultry silver looks. Now in 2020, these shades are coming in clutch to support the latest trend of growing out natural grays. Kenra Color also recently just released their highly pigmented Monochrome series for a deeper, saturated finish that can be used alone or with any of the other permanent options in the portfolio. Rumor has it that 2021 is packed full of new and exciting color launches within Kenra Professional.
4.     Versatility - Everyone loves to have choices. Having a wide range of multiple shade families and tonal options is paramount when selecting a color portfolio to use in the salon. One key call out with Kenra Color is how versatile it is. Because its permanent and demi-permanent color line coincides with each other, they work together seamlessly to create a flawless result. Kenra Color demi-permanents have at least 5 different uses, and other support tools like Porosity Equalizing Spray and the ever popular Blonding Crème really increase the scope of a stylist to bend the traditional rules of hair color.
5.     Community - There is something to be said about a close-knit group. Kenra Professional is known as a "Trusted, Inspiring Professional Hair Family," and it shows within their ranks of Business Development Managers, Educators and Team Members across several different departments. Kenra's YouTube Channel offers over 100 videos of all kinds to support both the consumer and the professional stylist. There is even a Facebook Group called the "Kenra Professional User Forum" exclusively for professionals looking for inspiration, seeking answers to formula questions, and more. The Customer Care department is an ever present ally to make sure everyone is heard and supported, and someone is always just a phone call or email away. With an added loyalty rewards program and so much support to help you succeed, using Kenra Color quickly becomes a no-brainer in our book!
If you or your stylist would like more information on Kenra Color and all of the amazing opportunities that come with it, please contact customercare@kenraprofessional.com and a representative will promptly be in touch. What an honor it is to receive a Reader's Choice Award from Beauty LaunchPad in 2020! For a list or to learn more about other award-winning products at Kenra Professional, be sure to Click Here.
Bold Pink and Purple Creative Tri Color Melt | Hair Color Transformation | Kenra Professional
101: Pre-lightening Hair for Any Vivid or Creative Color | Platinum Card Technique | Kenra Color