Summer Hairstyles to Take Back to School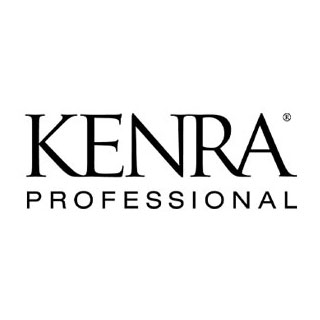 By: Kenra Professional
The bubble ponytail is the hairstyle making a splash this season, and we don't think it's going away! When it comes to heading back to school in the fall, expressing your personal style through your hair is always on-trend. After all, who doesn't want to have a little fun when it comes to balancing homework, class, and early alarm clocks. Check out two ways to make a bubble ponytail and the top three summer looks using accessories.
Bubble Pony Two Ways: Split Bubble Pony
Step 1: Split hair down the middle and clip half of it away.
Step 2: Work at a diagonal starting from the front and take triangle sections. Use elastic bands to secure the piece of hair to create the bubble.
Step 3: As you work towards the back, pull each piece of hair to separate each section.
Step 4: Match the other half by using the completed side as a guide.
Bubble Pony Two Ways: Full Bubble Pony
Step 1: Build a low pony in the back and secure it with an elastic tie to secure and control the bubbles.
Step 2: Use the Kenra Volumizing Powder before you build each bubble section to add extra volume. Then secure the next bubble with an elastic tie.
Step 3: Add Kenra Shaping Spray to secure style.
If you find yourself hitting snooze a few too many times in the morning, try these simple hair accessories to get you back on schedule while still expressing your personal style.
#1 Back to School Accessory: Butterfly Clips
This '90s hair trend is having quite a resurgence this year. From braids to ponytails to a beach wave, there's no wrong way to wear butterfly clips in your hair.
#2 Back to School Accessory: Barrettes with a Twist
Barrettes made their style mark back in 2020, and they seem to be still going in full force. They are a simple way to elevate any hairstyle and allow you to express your personal style in any shape or color you're feeling that day.
#3 Back to School Accessory: Braided Scarf in Bun
The braided scarf in a bun is a modern take on the '90s scrunchie trend. Braiding a scarf into your high or low bun is the perfect classroom hairstyle to keep you looking stylish while staying focused without hair on your face. The bun can even double as a place to store a pencil for tests! 
Two Ways to Make a Bubble Ponytail
Summer Looks Using Accessories