Beach Vacation Survival Kit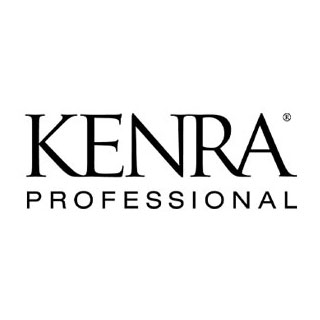 By: Kenra Professional
After a long winter of being holed up indoors, nothing sounds better than a week in the sun, a dip in the pool, or a tropical drink by the beach. (Or all three!) As you gear up for a much-needed vacation, it's essential to make sure you're prepared. We know you won't forget your swimsuits, sunscreen, and a beach read, but don't let your hair be an afterthought!
Between chlorine, salt water, and exposure to the sun, your hair will surely need some TLC.  Read on to find out what products are a must, so you can enjoy that Vitamin D without worry!

Morning Must-Have
After a refreshing smoothie or acai bowl for breakfast, it's time to grab a towel, sunscreen, and that novel you've been waiting to read, but you should also be protecting your hair from those harsh rays. Sugar Beach Sun Creme 12 provides UV protection, as well as moisture and natural texture when applied to dry hair, making it the perfect go-to for your morning at the beach.
Midday Lather
Once you've had your beachside lunch and a dip in the water, it's time to rinse off and take some downtime before your evening plans. Whether you've been doing laps or hanging with the kids at the kiddie pool, chlorine and salt water can do a number on your hair. Kenra Clarifying Shampoo is a must because it removes dulling deposits and build-up. You'll
also get a deep cleanse, as well as enhanced shine. Follow it up with Kenra Platinum Restorative Conditioner, known for its ability to restore broken hair bonds from within while penetrating damaged hair cuticles with Keratin Amino Acid Technology.

Getting Ready Go-To

After you shower, it's time to get ready for the evening, but you're on vacation, so keep it simple to maximize your downtime and maintain that effortless, beachy look with Kenra Sugar Beach Spray 7. This spray is formulated with purified sugar cane to deliver that tousled ocean texture without the drying, crunch, or stickiness. The best part? You can spray it on damp hair after your shower, and all you need to do is scrunch with your hands and either air dry or blow-dry with a diffuser.
Now that you are properly prepared for all things vacation hair-related, we hope you can truly relax during your time away from the daily grind.