Back to School Beauty and Hair Trends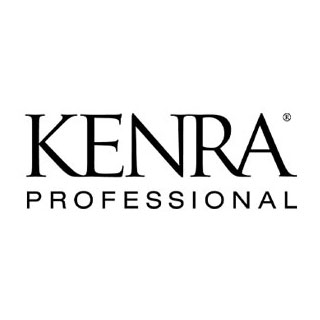 By: Kenra Professional
School is about to be in session once again! How's your style looking for the season? Could you use a little refresh in the makeup, hair, and fashion departments? We've got you covered. Here, a roundup of our seven essential trends you'll want to try immediately to look your best for back to school this year. Ready to make fall '22 your moment? Read on for our must-have aesthetic trends.
Trend #1: Gym Lips
This trend is easy to achieve and makes you look ultra-low maintenance while still looking fantastic in your back-to-school selfies with your friends. Ready for the how-to? Simply line your lips (you can overline them if you want to) with a lip liner that perfectly matches your lip hue. You can opt for a slightly darker color if you'd like. Then, fill in your lips with the liner and then layer your favorite lip balm or gloss over top of it. You'll have a long-lasting, your-lips-but-better look that's barely detectable but makes a difference. This look got its name on TikTok as it's so easy and looks so low-key, people are wearing it to the gym.
Trend #2: Ponytails with A Twist
A quick twist of the pony adds interest to your look and makes the entire effect look expensive. To do the twist, you simply do an old-school topsy tail. To do it, take your ponytail and split it above the elastic. Then, flip the ponytail under and thread it through the split above the elastic and pull it down, creating a twist. Follow that up with a little help from Kenra Dry Volume Burst 3 or Volume Spray 25 and you're good to go. You can also do a ponytail twist for half-up looks. These ponytails are excellent for special occasions of all sorts.
Trend #3: Puff Sleeves
Puff sleeves are still in for fall. Not only do they balance out your proportions, they also add a feminine element to your look. Pair a puff sleeve top in white with ripped jeans and low heels for a put-together ensemble that is a mix of sweet and sultry.
Trend #4: Center Parts
You've probably seen it by now on your TikTok "For You" page—center parts are where it's at. This nod to the '70s is all the rage right now whether your hair is long or short, blonde, red or brunette, curly, straight or wavy. Sleek center part looks can be created using a heat spray to protect your hair from your hair dryer and flat iron. For a more curly or wavy look with added fullness, apply Kenra Platinum Dry Texture Spray 6 after using a curling iron and lightly brushing out the hair. Center-parted hair looks fantastic with a cropped top and the perfect jeans.
Trend #5 High-Waisted Everything
From flared jeans to skirts to pants—it's all about a high waist right now. Pair your high waisted jeans with more fitted tops, cropped tops, or even tee shirts you cut yourself for a customized yet casual effect.
Trend #6 Claw Clips
Whether you opt for a French twist secured in a clip in the same shade as your hair or a tiny one to keep bangs out of your face, a claw clip is an essential accessory. Buy a few in various sizes to keep on hand for everything from working out to securing your hair in a chic way while you dance at a wedding this fall.
Trend #7 Air Dry
When in doubt, air dry your mane for that don't-care hair effect. Your natural texture will take center stage. To ensure you get the best air dry for your curly, wavy, or coily hair, divide your hair into the three sections—top, middle, and bottom. You can clip the top and middle sections up and start with the bottom. Apply Kenra Platinum Air Dry Crème 6 from roots to ends. Then, remove the clip from the middle section, repeat, and then do the same with the top section. Last, create a part and then don't touch your hair until it's dry. You can scrunch or not scrunch to encourage your curls and waves to form—the choice is yours.