Top 3 Ways to Drive Revenue to your Beauty Business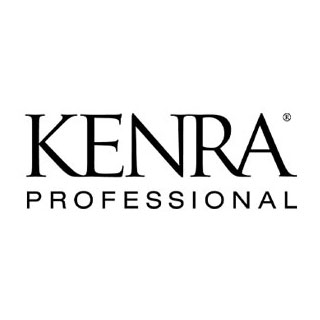 By: Kenra Professional
Do you ever wonder how you can generate more profit in your beauty business? Many stylists automatically think, "More clients = more services = more profit," and while yes, technically more services will typically generate more income, increasing the number of services is not the only way to generate additional profit in the salon.
Kenra Professional wants to help stylists increase their revenue by working smarter and not harder behind the chair. We consulted with stylist and business coach Mandy Zehnder @mandy_inspired to get her Top 3 Tips & Strategies to do just that!

1. Retail
Retailing products to customers can feel challenging, but a subtle shift in mindset to educating the client, rather than selling product to them will make a big impact! To do this, ask your guests for permission to talk with them about their haircare routine, what they are currently using, and if it is working for them or not. Then, educate them on what products you are using throughout each step of the service, explaining the benefits and the "why" behind the selection.
Kenra Professional follows a simple and straightforward way to speak to each product: Prep, Layer, and Finish. "Prep" products prepare the hair for styling, "Layer" products help to provide hold while altering the shape or texture, and "Finish" products complete the look with lasting hold and additional shine. Make sure you listen to the client's concerns and desires and repeat them back while providing the solutions.

For example: "Today I am prepping your hair with Kenra's Moisturizing Shampoo & Conditioner because you said your hair feels dry and we want to replenish that moisture." This tactic is a great tool to assist you in moving into an educational expert role with your clients!
2. Pre-booking
Pre-booking future appointments is insurance for your business! Providing the guest with a reservation date and time they desire will also improve their experience. Have you ever had a guest who prefers a specific day and time of the week-- perhaps Saturdays at 9:00 A.M. every 8 weeks? As a stylist, you can provide your clients with the best service by providing their future appointment to them before they check out. The conversation might sound something like this:

"Let's make sure you get the appointment for your preferred day and time, I know you like Saturday at 9am every 8 weeks, it looks like that day would be _____. Should we reserve that spot on the schedule?" This will make your guests feel like VIPs with advanced access to your schedule! Get into the habit of doing this with every client, every time they come in.
3. Always Take New Clients
Are your books closed to new guests? Maybe there isn't room to squeeze one more guest in, but this may be an opportunity to start a waiting list and even reassess your service pricing! Growth is a cycle of being fully booked, raising your prices, and having room for new guests. If you get routine cancellations, having a waiting list will provide a curated list of potential guests who can't wait to sit in your chair, helping to replace any unforeseen losses in your books.

For stylists still growing their clientele, Mandy suggests joining a networking group. "I love BNI – Business Networking International or your local chamber of commerce. Get out there and get people talking about you and the incredible stylist you are! Growth isn't always comfortable, but it is always worth it! Whatever you do, lead with heart-- anchored in strategy."
Business Building for Hair Stylists