What Is The Best Clarifying Shampoo? What It Is, and What It's NOT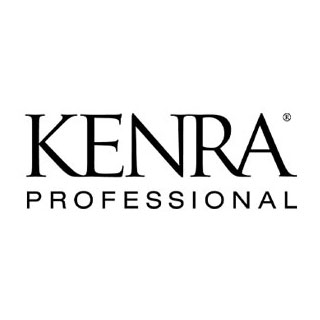 By: Kenra Professional
Dull hair got you down? Even with regular cleansing, your hair can get oil and product buildup over time. This can be caused by your scalp's natural oil production, the daily use of leave-in hair products, or even shower water with high mineral content. Even if you regularly shampoo and condition, your hair could benefit from the occasional use of a clarifying shampoo.
Here at Kenra, we make professional-grade products that are perfect for salon professionals and at-home beauty gurus alike. Today, we will cover everything you need to know about clarifying shampoo, like when to use it, for how long, and which product is best. Soon you will be on your way back to endless great hair days.
What Is Clarifying Shampoo?
There are a ton of different types of shampoos that address different hair needs, such as color protection, volumizing, and moisturizing. While all of these types of shampoos are great for daily use, clarifying shampoo is a bit different. Clarifying shampoo is not meant to be used all the time. It is meant to be used from time to time to remove build-up and bring your hair back to life.
A clarifying shampoo is a deep cleanser that uses heavier surfactants—the soap-like ingredients—than regular shampoos to eliminate grease, product residue, and impurities from your scalp. In other words, it's a heavy-duty cleanser you can use to reset your hair every once and a while.
Because clarifying shampoos use heavier surfactants, you don't want to use them as your daily cleanser. If you use clarifying shampoos every day, your hair will become dry and dull. Likewise, the heavier surfactants in some clarifying shampoos can be too harsh for color-treated hair. For color-treated hair, it is best to wait until just before you re-color to use a clarifying shampoo or use a clarifying shampoo that is safe for color-treated hair.
What Clarifying Shampoo Is Best?
Overall, clarifying shampoos sometimes get a bad reputation for "stripping hair," but this is not necessarily the case. You just need to make sure that the clarifying shampoo you are using is made with professional-grade ingredients. That's why we recommend the Kenra Professionals Clarifying Shampoo. This clarifying shampoo will restore your hair to its natural radiance by removing build-up without drying or stripping your hair. We add extra moisturizing ingredients to balance out this clarifying treatment making it safe for all
types of hair—even color-treated hair! 
This salon-quality clarifying shampoo will give you the deep cleanse you are looking for without drying your hair. It works to gently remove impurities and brighten highlighted, bleached, gray, and color-treated hair. On color-treated hair, this clarifying shampoo can be used alongside your Color Maintenance Shampoo and Conditioner to remove color-dulling deposits once a week—brightening your color for fabulous long-lasting results.
Is A Clarifying Shampoo Right For Me
Now you know what a clarifying shampoo is and how it works, you may be wondering whether or not a clarifying shampoo is right for you. Ultimately, the decision is yours to make, but there are three general reasons why you may need to use a clarifying shampoo treatment.
You Use Leave In Hair Products
If you use a leave-in conditioner, hair oils, hair spray, volumizing mousse, dry shampoo, or really any product that you apply after your shower, then a clarifying shampoo could be a beneficial addition to your hair care routine. When you use any type of leave-in product, it will leave a tiny bit of product on your scalp even after you shampoo and condition. Over time these products will build up on your scalp, becoming itchy and leaving your hair dull and limp.
But don't worry, you don't have to kick your precious products to the curb. Simply use a clarifying shampoo once or twice a week to help break up the build-up and leave your scalp clean and healthy. It's like a little scalp reset button. Wash away impurities every now and then so that you can keep using the products you love. Your clarifying shampoo will help keep your hair shiny and healthy, while your products will preserve your unique style.
You Heat Style
If you use heat tools to style your hair, you should also use a heat protectant spray to prevent hair damage. Heat protectant spray is excellent for preserving the overall health of your hair but can also leave build-up on your scalp and hair follicles. Using a clarifying shampoo once or twice a week is a great way to balance out your hair routine. This way, you can keep your hair safe from the heat without piling on the dulling buildup.

Your Hair Look Dull, Weighed Down, Or Greasy
Even if you don't use a lot of product, your hair may still need a clarifying shampoo as part of its care routine. If you live in an area with hard water, your hair can get mineral build-up just from your unfiltered shower water. You may also get oil build-up from your scalp's sebum production—which is totally normal. If your hair is feeling greasier than usual or dull, you could probably benefit from the occasional use of a clarifying shampoo.
How To Use Clarifying Shampoo
How often you use a clarifying shampoo will depend on your needs and personal preferences. If you use a lot of leave-in products, you may want to try clarifying twice a week. However, if you only use products occasionally, you may only need to clarify once every two weeks. If you have color-treated hair, you should only use clarifying shampoo once a week to protect your color. In the end, it's up to what works best for you and your hair.
Using a clarifying shampoo is pretty similar to using any shampoo. Simply dampen your hair, work a small amount of the product into your hands, then massage it into your scalp and work it through your hair to the ends. Add water as necessary to lather, and then let the clarifying shampoo sit in your hair for 30 seconds. Finally, rinse the shampoo out of your hair and then follow up with a conditioner.
Since a clarifying shampoo deep cleanses your hair, it is essential that you follow up every clarifying with a nice, thorough conditioning. Work your conditioner through your hair and let it sit for a few seconds before rinsing. Dry your hair as usual, and your hair should be looking fresh, clean, and revitalized. It's that easy!
Wrap Up
Now you know the ins and outs of clarifying shampoos. Remember, clarifying shampoos are a great addition to your existing hair care routine, not a replacement for your daily cleanser. Always use a moisturizing conditioner after your clarifying wash to lock in moisture and keep your hair from drying out. Kenra Professionals Clarifying Shampoo will remove oil and product build-up leaving you with a fresh, clean scalp every single time. Say goodbye to dull, lifeless hair and hello to your shiny new revitalized locks.