The Best Hairspray For All Day Hold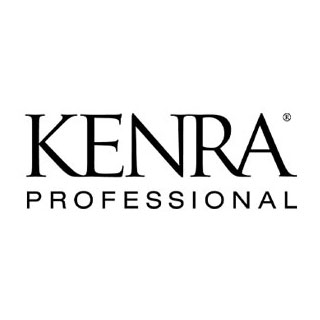 By: Kenra Professional
Hairspray has been a popular hair product since it first debuted in the 1940s. Women's hairstyles grew taller and taller as hairsprays became more effective at locking in their curls and creating sky-high volume that didn't budge. Now, decades later, hairspray is still a popular product amongst women and men alike. Popular hairstyles may not be as tall or dramatic as they once were, but hairspray is still a fantastic tool to volumize, set, and tame flyaways.
However, just because hairspray has been around for decades doesn't mean that there isn't anything new to learn about it. People are still wondering how to get the perfect hold, which product to use, and what distance to spray from. Luckily, we've got the inside scoop on proper application techniques and top-quality products. After reading this comprehensive guide, you'll be a hairspray pro in no time.

The History of Hairspray
Aerosol canisters were invented in 1943 by the United States Army to use for bug spray. This new pressurized can, allowed liquids to be sprayed out in an even and consistent mist. After the war was over, scientists looked for a new way to use this revolutionary technology and turned to haircare. This is how hairspray, as we know it today, was invented.

Without hairspray, we wouldn't have the iconic beehives and bouffants of the '50s, the neatly coiffed curls of the '60s, or the larger-than-life '80s hairdos. Nowadays, hairspray is used for a variety of hairstyles, and it's not quite as stiff as it once was. The modern-day hairspray offers you options of different levels of hold for different styles ranging from a formal updo to soft beachy waves.

In 1987 during the height of hairspray popularity, Kenra Professional introduced their iconic
Volume Spray 25. Now, over 30 years later, Kenra's high-quality product is still a trusted favorite of hair professionals and at-home beauty buffs alike. This amazing hairspray has stood the test of time and is still going strong as one of the very best hairsprays available.
Uses and Benefits of Hairspray
Hairspray comes in many different levels of hold, depending on the style you are trying to achieve. At Kenra Professional, we offer a hold factor scale of 0-30 on our products that vary from a no-hold weightless shine to an ultra-firm hold that freezes style in place. With so many different options, we are sure to have the perfect level of hold for your styling needs. Many of our hairsprays are formulated to be flexible, so you get the volume and hold you need to preserve your styled hair without that crunchy feel.
The Best Hairspray
Our most popular hairspray is still our beloved Volume Spray 25. Professionals have trusted this iconic spray for over 30 years. It leaves hair looking shiny and natural while giving it the hold and volume needed to make any style last the entire day. There is a reason why this product has been a haircare staple for so many people over the years—it feels incredible and holds all day long.
Volume Spray 25 is wind resistant up to 25 miles per hour, high humidity resistant for up to 24 hours, super hold up to 120 hours, flake-free, and fast-drying. In other words, this hairspray does it all.

To use Volume Spray 25, shake well, hold the can eight to ten inches away from your hair, and spray in short bursts. To build volume, spray between layers at the base to create a lift that starts at the roots. To secure long hairdressing, simply spray over the finished style.
With this perfect hairspray, your style will stay put while still feeling soft to the touch.
Hairsprays With Different Levels Of Hold
Styling spray comes in many different forms and types, and we have all the hairsprays for your styling needs. Here are some of your options from Kenra when it comes to top-quality styling sprays from lowest hold to maximum hold:

Fast-Dry Hairspray 8- This fast-drying hairspray has a flexible hold that is buildable and great for styling and finishing. Its unique formula provides thermal defense up to 450 degrees Fahrenheit for sizzle-free styling. It also contains rice starch for powerful oil absorption, making it great for second-day styling.
Design Spray 9-This styling spray creates a light hold that is brushable, lightweight, and provides enhanced definition for moveable styles. This hairspray is ideal for taming flyaways and humidity control.

Perfect Medium Spray  13- This medium-hold hairspray provides styling control without stiffness. Its fast-drying formula creates touchable, brush through control, and finishes off with a high-shine for dramatic effect.

Artformation Spray 18-  This firm hold styling spray is perfect for controlling unmanageable hair while remaining brushable. It is a working spray that is ideal for building styles because of its slightly delayed dry time, allowing you to put your art-- in formation! This professional-grade product creates buildable volume and shine for stunning finishing effects.

Shaping Spray 21- This is the first professional alcohol-free hairspray created. It has maximum moisture retention and a firm hold that finishes off with a high shine. Because this spray also has an optimal drying time, it allows you to work the style before it fully sets. 

Volume Spray 25- This is the iconic original Kenra Volume Spray 25 formula that provides quick-drying super-hold and hours of flawless style preservation. If you only try one of our amazing hairsprays, this should be it. This product comes in both aerosol and non-aerosol options depending on your preference.

Ultra Freeze Spray 30- This ultimate hold hairspray locks your hairstyle in with a long-lasting ultra-firm hold. It dries quickly, is humidity resistant for up to 24 hours, and provides a flake-free, high-shine finish. This styling spray will freeze your style in place and is excellent for professional styling usage.
All of Kenra Professional hairsprays are professional-quality and built to perform. With these amazing styling sprays, you will have volumized, glamorous hair all day long.
How To Correctly Use Hairspray
To achieve the best results, there are a couple of application tips you can try. These will help you use your salon-quality styling spray just like a pro.
Nozzle - SHAKE WELL. Make sure the spray nozzle isn't clogged with excess product. This can prevent the spray from coming out as an even, fine mist. Wipe the nozzle every few usages to ensure that there is no buildup

Distance - Hold the bottle eight to ten inches away from your hair and spray in a continuous motion. This will ensure that the product is applied evenly.

Flip Your Hair - To add volume, flip your head upside down and spray away. You can also lift sections of the hair and spray near the roots for similar effects.

Sensitive Scalps - If you have a sensitive scalp, opt for alcohol-free Shaping Spray 21 as the alcohol of other hairsprays can irritate sensitive skin if overused.

Taming Flyaways - To smooth out flyaways for a sleek ponytail or updo, spray some hairspray into your fingertips or onto a kabuki brush, then lightly smooth the hair back with the product.
Hold On
Now you're a hairspray pro! With professional-quality hairsprays from Kenra Professional, your hair will look and feel amazing. Try our iconic Volume Spray 25 or any one of our high-quality styling sprays for the gorgeous, touchable, shiny style that lasts all day long.