Our Best Mousse for Fine Hair Pairs Great With This Irish Coffee Whiskey Cocktail: Get Sassy With the Volume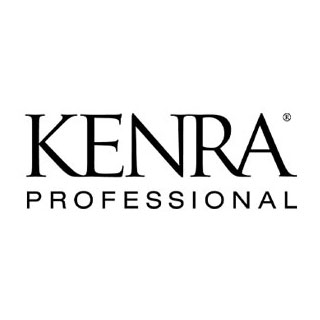 By: Kenra Professinal
Hair mousse is a fantastic and versatile tool for boosting the volume of fine hair, helping styles keep their shape, and giving your curls a gorgeous bounce. Today, we will dive into all things volume mousse, with helpful tips and tricks on using it, which product is best, and maybe even a cocktail recipe for some added fun. With this enjoyable and comprehensive guide, you will be serving up sassy volume in no time.

For decades people have sought out products to boost their hair's volume and give themselves a glamorous mane. Thanks to modern hair products, volumizing products no longer require you to endure crunchy, stiff, helmet-like hair. You can have all the volume you want while still maintaining soft, flexible hair that can be brushed and styled without frizzing out. It's the golden age of soft, touchable volume, and we can't get enough of it.
Kenra Professional
At Kenra Professional, we believe in empowering hair stylists and at-home beauty gurus alike with our salon-quality products. It is our passion to develop innovative hair care products that can deliver premium results that you can count on time and time again. So whether you're a professional stylist or just trying to up your hair routine, we have the products you need to get perfect hair every day.
After all, why limit yourself to only having salon-quality hair on days when you come straight from your stylist? With Kenra Professional products, you can have stunning salon-quality hair 365 days a year. So get ready for lustrous, shiny, gorgeous hair whenever you want. Simply develop a Kenra product routine that is perfect for your individual hair needs, and never look back.
What Is Hair Mousse?
Hair mousse is a foamy volumizing product that comes in an aerosol can and comes out in cloud-like puffs that work into your roots to volumize your hair while still leaving it soft and silky. This product is excellent for people with fine hair that tends to lay flat. It boosts the hair starting at the roots and keeps your hair looking glamorous and full all day long.
The History of Hair Mousse
The word mousse means "foam" in French, so it is fitting that this popular hair product was invented in France and has a creamy, foam-like consistency. This product is thought to be a miracle for flat, fine hair and is used by both men and women to boost their volume. This innovative product made its way to the United States of America in 1983, where it was introduced in salons across the country.
During this same time, hairspray was all the rage, and hairdos were constantly competing to be the largest style. However, at the time, hairspray was extremely stiff and left your hair immovable, crunchy, and dry. When mousse was first introduced, it was the only product that could give your hair larger than life volume while still leaving it soft to the touch.
Everyone was so obsessed with mousse when it first debuted that The New York Times dubbed 1985 the year of Mousse Mania. It was the hot new hair styling product, and everyone wanted it. Nowadays, hair mousse is a common hair care staple for many people. Plus, the technology has continued to advance, and now mousse works better to volumize and is softer than ever.
An Irish Coffee Whiskey Cocktail To Go With Your Sassy Volume
If you need a little boost to match up your energy with your sassy new hairdo, then why not set the mood with a caffeinated, creamy cocktail. We love a bold coffee cocktail that not only loosens you up but also gives you a radiant energy boost. This delicious cocktail is warm and best enjoyed with voluminous, gorgeous hair.

Ingredients:
⅓ fl oz Demerara or Dark Muscovado Sugar Syrup (2:1 sugar ratio)

Two fl oz Hot Filter Coffee

One fl oz Double Cream or Heavy Cream

Here's how to make this tasty, boozy coffee
Here's how to make this tasty, boozy coffee cocktail: 
1. Get a heat-proof toddy glass or mug and fill it with hot water to warm up the cup while you prepare your cocktail. 
2. In a separate container, prepare the creamy topping for your cocktail. Use double cream or heavy whipping cream and shake or whip your cream until it is light and fluffy kind of like a mousse. 
3. Pour the hot water out of your now warm toddy glass or mug. 
4. Combine your whiskey, hot coffee, and sugar syrup in your glass and stir for a few seconds. 
5. Float your luxurious cream over the top of your boozy coffee cocktail. 
6. Enjoy your warm, fluffy, energizing cocktail. 

Indulge in this delicious cocktail before going out to give you that energy boost you need to be as big and as bold as your fabulous hairstyle. This cocktail is warm, creamy, and combines the rich aroma of coffee with the smooth taste of Irish whiskey. With just one sip, you will be warmed from the inside out.

The Right Mousse For Every Type Of Hair
Mousse isn't only great for volumizing fine, straight hair. There are several other types of mousses with various hold levels that can be used for styling curls, strengthening hair, or even creating a firm hold that will preserve your style for up to three days.

Kenra Professional offers an array of different mousses so that you can find the perfect mousse for your hair type. And yes, they all go great with an Irish Coffee.
Mousse is a fantastic and versatile hair product that produces soft, touchable volume that can be easily managed and styled. For volume that lasts all day long, try our salon-quality Volume Mousse 12 to give your fine hair a lightweight lift from root to tip. For hair that needs an even higher hold, try Volume Mousse Extra 17.
You can always trust Kenra Professional for superior products and informative guides on how to get the hair you've been dreaming of for so long. So get styling your way to stunning hair, and start sipping your fluffy Irish coffee to celebrate!