Best of Brunettes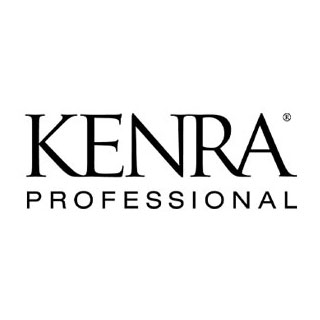 By: Kenra Professional
The bold brown color palette doesn't always get enough credit for being the dynamic shade family that it is. Over the past few years, there have been plenty of trends in the brunette color category, but what's critical when breaking down shades of brown are the countless tonalities and variations that exist. After all, we think brunettes might have more fun!
The easiest way to understand the different families of brown is to separate them into three generalized tonalities: warm, cool, and neutral browns. While trends will come and go, how you decide to have more fun as a brunette will ultimately be up to you. Here we gather a bit of inspiration for your next color appointment.
Warm Brown:
Warm brown hues are a great way to brighten up your brunette hair. The warm brown family is rapidly rising in popularity due to its depth and dimension. From dark brown locks with hints of gold or ombre to highlights of light brown to complement darker tones, adding a touch of warmth is anything but ordinary.
Here are a few examples of the look:
Cool Brown:
When it comes to cooling things down in the brunette category, there are light and dark ash brown, espresso and chocolate browns, mushroom tones, and everything in between. To put it simply, think of cool browns having the absence of warmth or reddish-gold tones. These cool, muted colors are taking the internet by storm, but don't put these shades in a box for only winter; they can be rocked any season!
Here are a few ways to wear cool browns:

Neutral Brown:
You guessed it, what makes a neutral brown is that it falls between the cool and warm shades. Don't confuse 'neutral' with 'natural,' though. The easiest way to think of them is a balance of warm and cool, so they don't lean too far in either direction. What makes neutral browns a go-to? They can work with most complexions and eye colors.
Check out a few examples of our favorite neutral browns:
The color options and tonalities in the brown hair family are dynamic, versatile, and anything but boring. We hope you can pull inspiration for your next salon appointment, embrace a new hue, and become your best brunette self!