Best of Kenra Color Formulas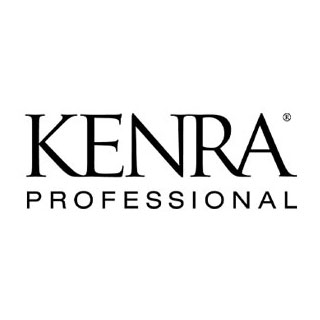 By: Kenra Professional
When it comes to hair color, there's nothing more refreshing than a good transformation and the beginning of the year is always a great time for your clients to make a change. So, as Kenra Color celebrates 10 colorful years, here are some of the formulas that led to our success. Our Brand Educators and creators shared some of their favorite formulas that they use day in and day out.
For this look, I first used Simply Blonde Clay Lightener with 30vol developer and Beyond Bond Lightener with 20vol developer in foils for a foilayage blonding service. Then, I did a root shadow using 6NUA in demi-permanent and toned the rest with 3 parts 9PV to one part 8NUA with a dash of 8VV on her ends! I love using a combination of lighteners to create beautiful dimensions and pops of color throughout the hair to start my canvas. I think the glaze & tone truly finishes the look for a beautifully soft, subtle blend with a nice, soft, natural grow-out!
The formula for this look is equal parts 9VM, 9GB, & 10B with a shadow root of 8NA after a complete babylight application using Simply Blonde Blue Powder Lightener. It is one of my favorite formulas because it is not too warm, yet not too cool, and has a stunning reflection in the natural light!
For this look, I used a 9PV demi with a 9 Volume Activator to create this beautiful blonde. This formula is one of my favorite toners to use because it has just enough neutralizing pigments in it to give me the perfect platinum hair. Plus, being an ammonia-free demi-permanent color, it leaves the hair healthy and shiny! 
I love creating a beige blush blonde on a clean Level 9 using Demi 10B with 8RoM. I love using the B series with tiny ribbons of 8RoM because it creates the perfect blush blonde with a creamy beige base-- and that pink light reflection that anyone can wear!
My favorite cool shadow root color melt formula for balancing those unwanted yellow and orange tones, my go-to formula is Demi 7NA into 10A/8NUA. As for my favorite warm copper color melt formula, it would be Demi 6N into 7CC.
When my clients want that white blonde "Elsa" look, I always use 10A with Diamond frost over level 10 hair. Demi 10A and Diamond Frost with Studio Stylist Express 7N + 7A at the root is the perfect color to use after a fresh highlight to cover gray and create that shadow root at the same time!

Kelly Murphy @kellyjo_hair- Vandalia, OH

One of my faves is a vibrant chestnut color. I love mixing equal parts 8B + 9CC demi-permanent with 2 parts 9 Volume Activator. The combination of beige and copper is perfect! This formula is great over pre-lightened hair Levels 9 and above but can be adjusted for deeper levels by using other shade options in the brown/beige and copper families.
I have so much fun getting creative with my formulations by adding a little bit of this and that. One of my favorite color combinations for a gorgeous lilac is 6VV + 8VV + 8RoM + 9VM and 2 parts 9 Volume Activator. This formula is great over a bright blonde who is looking to mix things up with a new, unique color temporarily! 
We invite you to try these formulas or create your own! With Kenra Color, the options are endless, and creativity is always welcome.