How To Use Volumizing Shampoo For the Best Results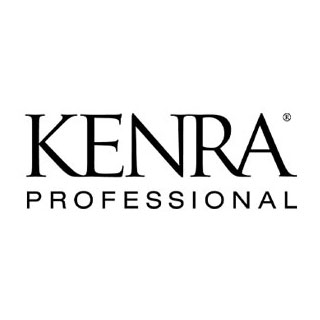 By: Kenra Professional
Does your hair seem to fall flat no matter what you do to it? It can be frustrating to constantly see pictures of people on TV and in magazines with gorgeous, flowing, voluminous hair that seems to gently blow in the wind even when they are inside.

But remember, they have a team of stylists working round the clock to make sure that their hair looks flawless. Getting similar results is not impossible; with the right volumizing shampoo, anything is possible.

Several factors can contribute to flat, lifeless hair, including hair type, oils, and the products you use. Today we will cover everything you need to know to turn around your flat hair blues with professional care tips, product recommendations, and styling tips.
Why Is My Hair So Flat?
Flat hair can feel frustrating, but we are here to help.
Hair Type
If your hair is naturally super straight, then you're bound to struggle with flatness. No type of hair has it all, and this is the weak spot of fine, straight hair. The type of hair we have, its texture, and its thickness are all determined by genetics. In other words, you got it from your Mama—well, and your Dad too.
Straight hair doesn't have any curl or wave to it, and this lack of texture can cause it to appear flat from time to time. Luckily, hair products and styling can work wonders. If you treat your straight hair right, it can take on some pretty decent volume.

Oil Build Up
People with fine, straight hair are also more prone to having visible oil build-up. Our scalps naturally produce oils, also known as sebum, to protect our hair and scalp from the elements. Unfortunately, after a long day, this oil can result in a greasy look that is especially visible on straight hair. That's because straight hair doesn't have any texture to combat the oil. The oils and dirt of the day accumulate at the roots and then slide down the straight hair follicles.
When oil accumulates at your roots, it weighs down your hair and causes it to look dirty and flat. A great way to combat this is an oil banishing dry shampoo—but more on that later.
Age
As we age, our hair changes just like our skin. Hair is made of a ton of protein strands woven together. The typical lifespan of a single strand is about two to seven years. After this time, the hair falls out and is replaced with new hair. As you age, your hair thickness can decrease. However, this change isn't something to fear but rather an opportunity to reinvent your hair care routine.
The Wrong Products
Another common reason that your hair may look flat is that you are using the wrong products. When you have fine, straight hair, you should probably avoid using thick butters or heavy serums. These products work great for enhancing curly hair but can weigh down straight hair and leave you with greasy flat hair.
You may also be washing your hair too frequently or with the wrong shampoo. If you over wash your hair or use excessively strong shampoos, your scalp will begin to overproduce oils. This vicious cycle leads to oily roots and, you guessed it, flat hair! Try to limit the frequency of washing to enhance the volume of your hair.
How To Get That Sassy Volume You're Looking For
Now that we have covered some of the possible reasons your hair may be falling flat, let's move on to some solutions. The great thing about modern hair products is that there are many options specially formulated to target specific hair goals. Shampoos and conditioners may not seem all that different from one another, but trust us, switching to a volumizing shampoo can make all the difference.
For best results, we recommend that you stick to salon-quality products like the ones from Kenra Professional. Kenra shampoos contain sulfates and parabens. Kenra Platinum shampoos are made without added sulfates, parabens, and sodium chloride. Kenra and Kenra Platinum are two different brands under the same umbrella.

Volumizing Shampoo
Switching to a volumizing shampoo is the best way to transform your hair from dull and flat to full and textured. The Kenra Professional Volumizing Shampoo is specially formulated to create body, bounce, and fullness in otherwise flat, lifeless hair. This shampoo can increase your volume by up to 30% and will extend lift from stylers up to 95%.
This volumizing shampoo works by using pH-balancing technology to lift hair from the root and even encourages new hair growth by using a pH-balancing technology to lift hair from the root while also encouraging supple growth. It even extends the lift from stylers in the hair afterward by up to 95%!
To properly use this game-changing shampoo, dampen your hair, then massage in the desired amount of shampoo, rinse, and follow up with a volumizing conditioner. 

Volumizing Conditioner
Our luxurious Volumizing Conditioner is the perfect addition to a volumizing hair care routine. It provides all of the same benefits as our volumizing shampoo, plus it moisturizes your hair just the right amount to keep it light and lifted.
To properly use this volume-boosting conditioner, gently squeeze out any extra water from your hair and then massage the desired amount of conditioner into your hair from root to tip. The complete volumizing shampoo and conditioner process will work wonders to create a fuller, more lifted hairdo from your very first wash.
Dry Shampoo
On days when you are not washing your hair, dry shampoo will be your new best friend. This handy spray is easy to apply and will eliminate any oils that may be dragging your hair down. Our Volume Dry Shampoo will even add some much-needed texture to otherwise lifeless hair.
This innovative two-in-one product instantly refreshes hair at the root by absorbing oils and impurities. It is also translucent and will never leave you with a white residue like other dry shampoos.
This is a great fix for oily second-day hair, extending the life of a salon blowout, or even texturizing clean hair. Use this dry shampoo before styling to give your hair the texture it needs to stay put once you are finished. When applying, be sure to spray eight to ten inches away from the hair in short bursts, layering in more product as needed.
Finish Your Styling the Right Way
With super-fine hair, styling can be your best friend or your worst enemy. If you have stubbornly straight hair, then you are surely tired of spending hours curling your hair to perfection only to have it fall flat an hour later. If this sounds familiar, then you should try our Volumizing Spray Clay 15.
This bodifying sculpting spray will give you three times the volume without leaving your hair stiff or sticky. The medium hold spray will provide you with texture, volume and will keep your hair looking fab all night long.

Dream Big
Super-fine, straight hair presents a volume challenge, but with the right products, you can give your hair the lift it needs to look gorgeous and full, just like the hair you see in magazines and on TV. It all starts with our game-changing volumizing shampoo and conditioner. In just one wash, you will see the difference. Say goodbye to flat and hello to fabulous.