How to Achieve Stunning Blonde Hair without Using Lightener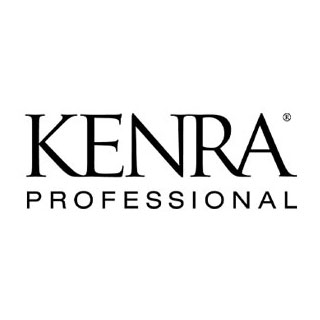 By: Kenra Professional
Do you have clients that need several levels of lift to achieve their look, but they may be less than thrilled about using lightener on their hair? Do you sometimes wish there was a simplified process for all-over blondes or even highlights that only need a slight tonal deposit after lifting? Look no further than Kenra Professional's Simply Blonde Ultra Lifts, a high-lift hair color collection designed to deliver breathtaking blonde shades while minimizing damage to your precious tresses. With an advanced formula and innovative technology that lifts, controls, and tones in one process, Kenra Professional has simplified the art of achieving stunning blondes needing only 4-5 levels of lift. With three options that offer different tonalities, we will explore the benefits of the Simply Blonde Ultra Lift collection and why it's a game-changer for anyone seeking flawless, high-lift hair color and when it is ideal for ditching the lightener.
Superior Lifting Power: Kenra Professional's Simply Blonde Ultra Lifts offer exceptional lifting power, enabling you to achieve your desired blonde shade on natural levels 6 and above. The family consists of three shades: Ice, Pearl, and Natural. The high lift formula in each of the shades contains a cool blue base with powerful lifting agents that can lighten your hair up to four levels, depending on the shade you choose. Whether you're looking for a cool blonde, neutral blonde, or golden blonde, the Ultra Lift collection has got you covered.

Vibrant and Long-Lasting Color : Say goodbye to dull, lackluster blondes that fade quickly. Kenra Professional's Ultra Lift collection ensures vibrant, long-lasting color that makes your blonde look fresh and vibrant. The advanced color technology used in these products penetrates deep into the hair shaft, resulting in vibrant, fade-resistant shades that stand the test of time.

Gentle on Hair : One of the biggest concerns when lightening hair is the potential damage it can cause. However, Kenra Professional has formulated the Simply Blonde Ultra Lifts collection with care, prioritizing the health and integrity of your hair. The high-lift hair color is gentle on the hair, minimizing damage and maintaining the overall condition of your locks. The advanced conditioning agents in the formula help to nourish and hydrate your hair, leaving it soft, silky, and manageable.

Versatility and Customization : The Simply Blonde Ultra Lifts collection offers a wide range of shades, providing you with endless possibilities for customization. Whether you prefer a cool, icy blonde or a warm, sun-kissed hue, you can find the perfect shade to suit your unique style and complexion. The versatility of this collection allows for seamless blending of grays, all-over blonding, and highlights, creating multi-dimensional blondes that look natural and effortlessly beautiful.

Easy to Use: Achieving high-lift hair color doesn't have to be a complicated or time-consuming process, and the Ultra Lifts take out the stress of global on-scalp lightening for some of your guests. The Ultra Lift collection has an easy application of a

1:2 ratio using 30 or 40 Volume Developer. The creamy consistency of the color at the recommended ratio allows for smooth and even distribution, ensuring consistent results every time. The process time is up to 40 minutes.

In short, the Simply Blonde Ultra Lift collection is a coveted tool in the world of high-lift hair color. With its superior lightening power, vibrant and long-lasting color, gentle formulation, versatility, and easy application, it's the perfect choice for anyone seeking breathtaking blonde hair that doesn't need lightener to achieve the look. Because the Ultra Lifts do not cover but help to blend gray hair, they empower you to create stunning blondes that enhance your natural beauty. Elevate your blonde ambitions with the Simply Blonde Ultra Lift collection and let your hair shine with confidence.
High Lift Blonding Hair Color | Simply Blonde Ultra Lifts | Discover Kenra Color