7 Tips for Keeping Your Blonde Highlights Looking Brilliant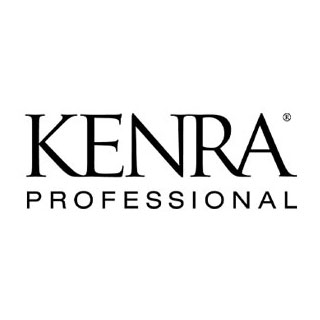 By: Kenra Professional
Ah, blonde hair. We all love it, but it can be costly and time-consuming to maintain. As your pristine dye-job begins to fade or develops a brassy tinge, you know it's almost time for a salon appointment to maintain your chic blonde hair. Luckily, there are a couple of professional-approved tips and tricks that can extend the life of your blonde highlights well past your normal touch up date.
Kenra Professional has been a trusted hair care brand for over 90 years. With everything from hairspray, shampoos, and conditioners to professional salon color, Kenra Professional is made for professional hairstylists and at-home beauty enthusiasts alike. We know haircare inside and out so that you can wash, style, and even preserve your salon color from the comfort of your home. With the right products, you will be on your way to endless good hair days.
Today, we will cover everything that you need to know to keep your blonde highlights looking fresh, vibrant, and shiny. With these tips and tricks, you will save time, money, and have a bit more flexibility in scheduling your next highlight appointment. 
1) Dry Shampoo Is Your Best Friend

Each time you shampoo and condition your hair, you run the risk of losing a bit of your color's vibrancy. Try to limit yourself to washing as infrequently as possible to preserve your gorgeous color. This may take a bit of getting used to, but with the use of a good dry shampoo, you will be able to keep your hair feeling and smelling fresh for longer.
Plus, there are countless benefits to using dry shampoo. Dry shampoo will absorb excess oils to refresh your hair without water. They are also an excellent tool for extending the life of your blowout. If you are looking to add a bit of volume to your hair, use a volumizing dry shampoo to clear up your oils and give your roots a lift for volumized styling. 
2) Use a Brightening Treatment
If your gorgeous bright blonde begins to take on a brassy tone, you may benefit from the use of a brightening treatment. Kenra Professional Brightening Treatment is a violet toning masque that instantly eliminates brassy tones. This salon-quality masque features advanced brightening technology that can increase brightness by up to 80%. This heavy-duty toner also provides intense moisture to repair dull, damaged hair and can increase manageability by up to 20% after the first use.
If you are committed to blonde, this purple toner should be a standard part of your maintenance routine. Simply shampoo your hair as usual, then work the desired amount of product through your hair, focusing at the roots and then working down to the ends of your hair. Leave it on for three to five minutes, and then rinse thoroughly. Kenra Brightening Treatment can be used one to two times a week.
3) Color Extending Shampoo and Conditioner
One of the best ways to preserve any hair color treatment is with the use of a color-extending shampoo and conditioner. We recommend that you try our Color Charge Shampoo for cleansing and Color Charge Conditioner for moisturizing. This powerful duo will work together to recharge your blonde brilliance, boost your hair's vibrancy, and increase the longevity of your hair's color for up to 50 shampoos.
Both this shampoo and conditioner work on all hair types and are enriched with fade-fighting technology that locks the color pigments inside the hair follicle for maximum color retention. They are also formulated without any added sulfates, parabens, or sodium chloride, which are all cleaning agents that can strip color from your hair.
When using Kenra Products, you know that you will get the best deal for your money, with long-lasting products that are both affordable and high-quality.

4) Brightening Shampoo
If you can't seem to shake the brassiness, then you can also use a Brightening Shampoo and Conditioner. These violet cleansers are made with similar technology as the brightening treatment but are made for daily use. Both the shampoo and conditioner contain a bit of violet toner to help brighten up stubborn brassy tones with each wash.
This brightening shampoo and conditioner are also made to extend the number of clean hair days between washes, with ingredients that target oil buildup. Use this brightening shampoo and conditioner with dry shampoo on non-wash days, and you will be able to majorly extend the life of your blonde.

5) Rinse With Cool Water
At the end of your shower, rinse your hair thoroughly with cold water. This may sound a bit silly, but trust us, it works! When you are showering with hot water, you are opening up the cuticle of your hair follicle, which is where your precious color is deposited. If you finish off your shower with a cold water rinse, you will close your hair cuticles to seal in your color. The best part is, it will also give your hair a gorgeous shine as a bonus.

6) Clarifying Shampoo
When you use dry shampoo, leave-in products, and color treatments, your hair can become dull from deposits and build-up. Adding a Clarifying Shampoo to your routine will help remove some of the build-up and restore your color's vibrance. But be careful not to overuse your clarifying shampoo; you don't want to remove too much of your hair's natural oils. For best results, only use this shampoo once a week, and other days use your color-protecting shampoo.
Some clarifying shampoos have a bad reputation for drying out hair, but Kenra Professional's Clarifying Shampoo is specially formulated to cleanse deeply without drying out your hair. Still, you should follow up your clarifying shampoo with a moisturizing conditioner to make sure your hair comes out silky, smooth, and manageable.

7) Shine Spray
Another great way to boost shine and restore the vibrance of your blonde highlights is with the use of a Shine Spray. This weightless spray provides instant shine to any style but works exceptionally well on highlighted hair. It also controls frizz and flyaways, making it great for styling a clean, sleek ponytail or simply taming your hair on a humid day.
To apply this glossy spray, shake the bottle, hold it eight to ten inches away from your hair, then spray a light mist over your entire hair for radiant, polished, finishing effects. You can even apply it to refresh your hair after a long day before heading out to dinner. It's like a subtle boost for any hairstyle.
Stay Vibrant
If you incorporate a couple of these practices into your daily hair care routine, you will surely be able to enjoy your color to the fullest until your next regularly scheduled salon appointment. Of course, there is no way to completely replace your highlight routine without ditching the blonde altogether.
You will eventually have to return to the salon for a fresh color treatment, but with these seven tips and tricks, you can at least keep your fabulous blonde looking vibrant for longer. After all, if you're spending the money to maintain blonde hair, you'll want it to look its best for as long as possible.