NEW SIMPLY BLONDE UPDATES: BLONDING YOU CAN TRUST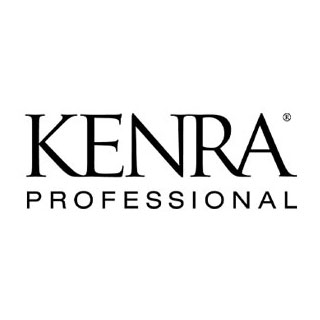 By: Kenra Professional
Kenra Professional has several amazing updates to its lightener portfolio to assist with all of your blonding needs. All of our lighteners now use Kenra Color developers and should be mixed with 10, 20, or 30 volume Kenra Color developers for up to 45 minutes.
Simply Blonde Beyond Bond Lightener has a new packaging look and is designed to provide up to 9+ levels of lift while maintaining the integrity of the hair. It also has a faster processing time than it did previously! No other bonding additives are necessary to achieve healthy lift when using our lighteners with DualBond technology, a proprietary complex that provides protection to both the inner and outer bonds of the hair. Simply Blonde lighteners can be mixed at a 1:2 or 1:3 ratio.


Simply Blonde Clay Lightener has been reformulated to include DualBond technology as well and will also now provide up to 8 levels of lift on virgin hair. It is designed for balayage and off-scalp applications and eliminates the need for foils, papers, caps, or other separators because of the kaolin clay in the formulation. The clay begins to dry on the outside while staying moisturized on the inside to allow for continued processing. This means that you can apply the lightener onto the hair and move to the next section without having to place it in a foil or separate with cotton.

Kenra Professional has many options for additional blonding tools to elevate your artistry. Our Ultra Lifts have been updated with new, more sustainable packaging as well. We encourage recycling color boxes and developer bottles after use.

We have added Simply Blonde Base Breakers to help reduce contrast at the root and soften the overall look, providing up to one level of lift with enhanced shine in just five minutes!

Kenra's Simply Blonde Base Breakers come in two different options based on the natural level of the hair: Cool and Extra Cool. The Cool Base Breaker is designed for hair at a natural level of 8 and above. It contains a Pearl Violet base and is designed to neutralize unwanted gold or yellow tones in the hair.
The Extra Cool Base Breaker is designed for hair with natural levels between 5 & 7. It contains a Blue, Blue-Violet base and is designed to help neutralize unwanted orange and darker gold tones in the hair that could be exposed when lifting.

Simply Blonde Base Breakers are mixed with 10 or 20vol Kenra Color Developer at a 1:1 ratio and applied pre-dominantly at the root for five minutes. Base Breakers can be quickly applied to damp hair at the shampoo bowl if needed for a time-saving application after rinsing out previous lightener or color from the hair prior to toning. They can also be intermixed with each other for a custom end result.
Stay tuned for additional Simply Blonde updates coming soon!
Platinum Card Blonding Technique