3 Ways to Create a Salon Business Plan & Grow Your Business Behind the Chair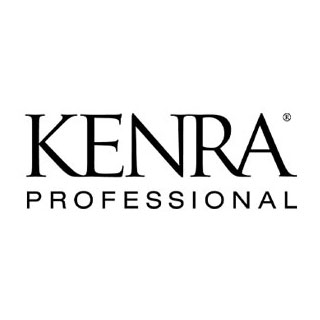 By: Kenra Professional
featuring Mandy Zehnder @mandy_inspired

It may sound cliché, but the old adage, "there is always room for growth," rings true, especially when building a small business. When it comes to the ever-changing salon business, we are going to outline how to create a custom goal plan and share three areas of focus with actionable steps that you and your salon can start to implement today!
First things first, what are your goals, personally and professionally? What do you want to accomplish? Take a moment to consider all areas of your life. Maybe traveling more is at the top of the list? More time with family or friends? Whatever comes to mind as a goal, (even if it seems hard to achieve), write it down!
When thinking about goal setting, New Year's Resolutions, or other changes we want to make in our lives, only 46% of people who make resolutions stick to them for six months or longer. That being said, it may be best to look at things in shorter, more manageable time frames to remain accountable and achieve small wins. This will keep you motivated and keep the momentum going. We recommend looking at things quarterly, or 90 days at a time.
Before looking ahead, assess your salon business over the past year or so and determine what is working for you and what is not. Write down your top 3 strengths and top 3 opportunities to leverage what is working and what is not to formulate actionable steps for the path ahead.
With your goals written down along with strengths and opportunities, it's time for more bite-sized breakdowns. Take each goal and think about 4 tasks that need to be done with your salon business in order to make it happen. Think about all of your resources, and consider friends, family, and coworkers who could potentially help you along the way.
Next, break down the tasks/actionable steps into 90-day increments, applying each of the 4 sub-goals to a quarter. For example, if the goal for the end of next year is to increase your salon's profit by 25%, what does that look like? What's 25% of the total gross income from the current year? Then, how much income is needed each quarter to achieve that goal. Once those numbers are realized, break them down from quarterly to monthly to weekly, and so on. Then ask yourself what personal or professional behaviors, habits, or changes will you need to make to achieve that goal?
Perhaps it's gaining more clients by offering a competitive referral program or by joining a networking group to build your reputation. It may require stricter budgeting and reducing unnecessary costs. It could also be time to consider a long overdue price increase. Maybe it includes improving your skillset and furthering education. Strategizing with your goal in mind and offering different service options for each guest is also something to consider.
Do you see how choosing to make these changes could drastically impact your goals?
Here are 3 things that are key to increasing your salon profit:
1. Profitable Consultations
Asking open-ended questions will allow you to truly identify your clients' challenges with their hair. It will also become an invitation for you as the professional to make recommendations for their service and at-home regimen.
For example, include the following in your consultations:
What do you love the most about your current color?
If you could have the hair of your dreams, what would that look like?
What challenges do you have when styling your hair?
What are you currently using in your beauty regimen at home?
When conducting a profitable consultation, hold your solutions for the end, simply gathering information at first. When you've completed the questions, walk the client through the hair color tones that will complement them best, the techniques you will use, what the total time and investment will be, and what they will love about the result.
As salon professionals, we love helping clients see our vision for them. If you want to learn more about how to create more custom formulations for your clients, consider signing up for and taking Kenra Professional's free, live virtual classes for licensed professionals with live educators who answer questions in real-time.
2. Retailing
Many stylists are put off by the prospect of "selling retail products" due to bad experiences or because of their own experiences with pushy salespeople. However, the concept of educating rather than selling can transform your business and support clients in a powerful way. Mandy Zehnder, a business coach for hairstylists, says, "When it comes to retail, the most liberating thing you can do is ask permission to talk about retail at the end of your consultation."

After asking what the client uses in their beauty regimen, let them know that as a salon professional, you would like to share what styling products you have used on them and why. Mandy adds, "You will be surprised at how many clients LOVE to hear what their stylist is using! This takes the feeling of being a salesperson out of it, as you simply get to share your love for the products and how it will help the client achieve the hair of their dreams. This builds trust and loyalty between stylist and client, which is truly to be valued."
After setting the client's expectation during your consultation that you will share what you're using and why, take the clients on a pleasant journey, utilizing Kenra's signature guide to product recommendations: Prep, Layer, & Finish.
As you shampoo the guest, explain what you're using, "I'm prepping your hair with the Kenra Platinum Restorative Shampoo and Conditioner. What I love about this is it has smart keratin amino acid technology that gives your hair exactly what it needs. You will see the difference immediately with smoother, more manageable hair."
When it comes to styling, help them with the WHY behind the product recommendations. For example: "In our consultation you mentioned not having enough time to style your hair, so today, I'm layering in the Kenra Platinum Blow-dry Spray. This dries the hair up to 50% faster while providing thermal protection of up to 428 degrees."
Then, as you finish your style, continue to explain your recommendations. For example: "Today we are finishing your look with Kenra Perfect Medium Spray 13 because you mentioned that you don't love hairspray but you want your style to stay in place. Perfect Medium Spray has a medium, flexible hold, giving your hair movement and style longevity."
When finished, support each client and their styling needs by recapping the product recommendations. Walk the client through how the hair was prepped, layered, and finished, and then ask which products they would like to add to their regimen that day.
"Remember, retailing helps our clients reproduce their look, which ultimately builds their confidence. If you focus on this, the profit just follows." - Mandy Zehnder
3. Pre-booking
Pre-booking is not only a form of insurance for the business, but it also provides a VIP experience to your loyal guests.
Oftentimes, stylists go right to the checkout process before thinking to pre-book, and by the time they remember, the client has already left the salon. With a simple routine shift, pre-booking can be increased by 80% or more which sets up the salon for increased financial stability and profitability. Make it a rule for the salon that payment for services cannot be collected until offering to pre-book the client's next appointment.
Mandy says, "Pre-booking should always come before checkout. I also recommend going in early at the beginning of the day and pre-plan what days and times you will offer each guest. This helps move you toward your dream schedule too!"
When you get laser focused and gain clarity on your goals, it becomes a roadmap so that you can be intentional everyday behind the chair.
Kenra Professional strives to support stylists as they grow and scale their business behind the chair. If you'd like additional help in creating a roadmap to success your salon business, be sure to utilize this helpful Goal Setting Guide from Mandy Zehnder!
Life's too short to not chase your dreams. Cheers to the future being bright, inspiring, and full of dreams coming true!
Business Building for Hair Stylists