Celebrating Pride in Creative Ways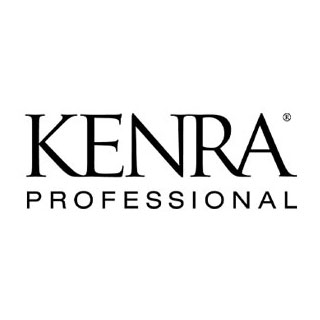 By: Kenra Professional
Kenra Professional is proud to celebrate the diversity of the LGBTQIA+ community and its allies. Stylists in both the US and Canada have expressed that they love when their clients want to express themselves through their hair in new, colorful ways. The celebration of Pride Month is a time of self-expression that usually comes with a lot of bright, bold, and colorful palettes inspired by rainbows. Continuing to celebrate pride this month and all year long, Kenra Artistic Brand Educator, KJ Murphy, provides some of his top tips on a successful rainbow hair color transformation. Let's celebrate diversity and rock some rainbows!
While not every client is going to be lifted to a perfect Level 10 blonde, we want to get as close to that as possible while still maintaining the integrity of the hair. Ideally, Kenra Color Creatives will make the most impact on pre-lightened hair lifted to a level 9 or higher. Hair that lives below a Level 9 may run the risk of lacking the desired boldness or tonality. With up to 9+ levels of lift, Kenra's Simply Blonde Beyond Bond Lightener is a great option for heavy lifting while also keeping the hair healthy in the process!
When working with Kenra Color Creatives, always make sure to have a "clean canvas." This means to cancel out any underlying tones still seen in the hair prior to applying semi-permanent colors. A neutral blonde starting point is imperative for success, if the hair has any unwanted yellow or unnecessary brassiness, blues could come out green, and violets could look gray. For this reason, pre-toning with SV or VP Rapid Toner is recommended to quickly remove any unwanted warmth and clean up the canvas in five minutes or less. Rapid Toners are mixed at a 1:2 ratio with Kenra Color 9 Volume Activator.
From traditional block color to color melted transformations, there are many ways to apply a rainbow color palette to the hair. However, it is important to consider how these colors will look next to or layered on each other. Think about blue and yellow mixing together, making a green. Be intentional where you place different tones, ensuring that the look stays clean and bright. Kenra Professional's semi-permanent Creatives have a longevity of up to 50 shampoos and can be mixed in countless ways to create every shade of the rainbow!
After all the hard work that goes into giving your client their rainbow-inspired hair, make sure to protect the color to ensure vibrancy and longevity. Clients are likely going to be out in the sun at parades, events, pool parties, and more. Set them up for success with the proper take-home products to preserve the health and vibrancy of the hair. Kenra Platinum's Color Charge Spray Serum helps to provide thermal protection of up to 450 degrees while also extending the life of the color. Restorative Reconstructor is a treatment used once or twice a week to keep the hair in great condition using keratin amino acid technology. Kenra Sugar Beach Sun Crème 12 will provide a light to medium hold for styling while nourishing the hair and protecting it from the sun to help resist color fading.
Following these tips will help to create a beautifully vibrant masterpiece that will make you and your clients proud. Below are a few of KJ's creations using Kenra Color Creatives. Remember to celebrate the diversity in the world and have a wonderful and colorful pride month!