Color Out of Your Comfort Zone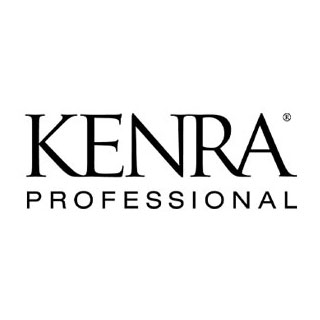 By: Kenra Professional
Hair to Make You Blush
Embracing a bold new hair color can be scary, but it can also be thrilling. All the biggest celebrities, from Dua Lipa to Kim Kardashian, Kaia Gerber to Taylor Swift, have experimented with hues of pink and helped set this trend. So, if you or your clients want to channel their inner Frenchy from Grease and join the Pink Ladies, we've got a pink toning tutorial that might be the perfect fit.
Before beginning, it's essential to know exactly which shade of pink your client desires. There's cotton candy, pastel pink, Millennial Pink, hot pink, rose gold, and every shade in between.
1.    Start with a Blonde Base
Starting with a blonde base is key to ensuring that the shades of pink pop! Here, Mirella's client is beginning at a solid level 9, which is an ideal base for this look. A solid level 9 or level 10 will ensure the most vibrant color.
For the foundation color: combine equal parts Kenra Color Creatives Muted Copper and Honey Coral with a few ribbons of Velvet Wine.
For platinum pieces: Use Diamond Frost in Demi-Permanent at 1:1 with 9v Developer. Although the standard mixing ratio for Kenra Color demi is 1:2, a 1:1 ratio was chosen here to increase alkalinity and pigment load.
Apply Diamond Frost in slices via foils. The reason for this is to make sure they are entirely isolated from the Kenra Color Creatives direct dye.
Split hair into four standard quadrants to start applying the Kenra Color Creatives. Beginning in the back, apply the foundation or root color to the perimeter of each of the sections. Even if the hair is not blonde all the way to the roots, apply the color close to the scalp using a brush and feel free to blend using your fingers while wearing gloves.
Pro Tip: When applying a direct dye, work in the color as much as you can as if you're oversaturating the hair. Think "saturation painting" rather than "surface painting."
Set the timer for 20 minutes and begin to work in the Honey Coral at the ends. The purpose of this is to blush out the color. Once you've completed the Honey Coral, you will have about 5-10 minutes left on your timer.

Pro Tip:  The beauty of Creatives is that you get to be creative in the formulation. You can also leave the color on longer than 20 minutes to get a more saturated tone.
For all your blonde clients who are craving color, this pretty-in-pink look could be the perfect match for them. We encourage everyone to take a risk and dive into a color outside of their comfort zone!
How To: Blush Rose Creative Hair Color with Peek-A-Boo Platinum