BEST PRACTICES FOR CUTTING NATURAL CURLS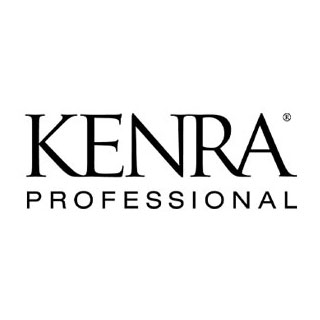 By: Kenra Professional
Watch and follow along with the steps below as Pekela Riley @pekelariley demonstrates how to trim and maintain natural curls in a one length style, while encouraging growth and keeping a beautiful shape, utilizing a dry cutting method.
When it comes to cutting tight curls and coils, oftentimes the best method is by cutting them dry and in their natural state and shape.

Depending on the length and density, detangling may be needed prior to the service to work through the natural texture quickly and efficiently. Intentionally detangle the hair with your fingers, separating the hair gently. Section the hair in as few or as many subsections as you'd like for the detangling process.
Once the hair is fully detangled, assess the overall perimeter of the hair. Many times, natural texture at the nape is finer and sometimes much shorter than the overall length due to the hair being a bit more fragile. If this is the case, bring more hair down from the bottom in a larger section to create the guide. Begin trimming the ends with your shears of choice. In the video below, Pekela uses a curved shear by Texpert which is designed for curly hair, approaching the hair in an organic manner.
Look for noticeable disconnections and trim them away—but also be mindful not to pull or stretch out the curls to avoid over cutting them, as the curls will gradually retract after stretching them out. If you lose the guide when bringing the hair down or you can't see it very well, slightly lift the last section that you brought down and give it a little air to create enough separation so that you can visually see what may or may not need to be trimmed away.
Continue working up the hair, detangling the subsections and then allowing the curls to retract before going in and cutting the shape, eliminating any disconnections and split ends. If the hair is very dry, a leave-in conditioner can be added for slip to aid you in the cut. A light mist can be applied using AllCurl Hydrating Leave-In, although wetting the hair too much will hurt more than help in the cutting process due to shrinkage and/or elongation in a wet state. Remember that we want to keep the hair in its natural state as much as possible.
Curl patterns and textures may vary throughout the head. If the textures are looser in some areas, Pekela reminds us that this is a great opportunity to thoroughly assess the hair and how you might style it. It also explains why the hair is being cut in its natural state in the first place. "It is a natural discovery of what needs to be shaped away and what needs to be left alone." Watch below as Pekela demonstrates this intentional cutting technique!
Styling Technique on Natural Curls