Dry Less and Dazzle More with Kenra Platinum Blow-dry Spray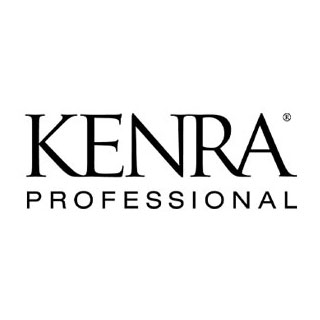 By: Kenra Professional
In the world of hairstyling, a beautiful blowout can make all the difference. It adds volume, shine, and that perfect finishing touch to any hairstyle. But what if there was a way to achieve salon-worthy results in less time? It turns out—there is a way! Look no further than Kenra Platinum Blow-dry Spray, a revolutionary product that effectively transforms the blow-drying experience by reducing dry time by up to 50% while also adding thermal protection of up to 426 degrees Fahrenheit. Let's check out all of the amazing features and benefits of this holy grail must-have:
Features of Kenra Professional Blow-dry Spray:
Quick-Drying Formula: Kenra Blow-dry Spray features a unique formulation that significantly reduces drying time, allowing you to achieve your desired look faster. With its innovative technology, you can cut down on heat exposure to your hair, minimizing potential damage.

Thermal Protection: Blow-dry Spray acts as a shield on your hair, providing thermal protection of up to 428 degrees Fahrenheit to your locks while blow-drying. This means that your hair is safeguarded against the potential harm caused by high heat, helping to maintain its health and integrity.

Frizz Control and Added Shine: Taming frizz can be a frustrating task, but with the Blow-dry Spray, you can bid farewell to those unruly strands. The product works to detangle and smooth out your hair, leaving it silky, shiny, and frizz-free. Say hello to sleek and polished hairstyles every time you blow-dry.

Lightweight Formula: Blow-dry Spray contains a lightweight formula suitable for all hair types. However, if your hair is very fine and easily weighed down by the smallest amount of product, Blow-dry Mist is also available with the same benefits and an even lighter application!

Fan-favorite Fragrance: Enhanced with notes of juicy mango and flowering water lily, the fragrance of Blow-dry Spray has long garnered a cult following. It will leave your hair smelling like you've just returned from a tropical vacation.
Using Blow-dry Spray is simple and hassle-free. Follow these steps for optimal results:
Start with clean, towel-dried hair: After washing your hair, gently pat it dry with a towel to remove excess moisture.

Shake the bottle: Give the Blow-dry Spray a good shake to activate the formula, prevent clogging, and ensure even distribution.

Apply the product: Hold the bottle about 6-8 inches away from your hair and mist it evenly throughout. Focus on the mid-lengths to the ends, as these areas tend to need the most attention.

[Optional] Comb through: Using a wide-toothed comb or your fingers, comb through your hair to ensure the product is evenly distributed.

Style as desired: Begin blow-drying your hair, using a round brush or your preferred styling tool. Enjoy reduced drying time, frizz-free results, and enhanced shine.