3 Ways Hairstylists Can Elevate Client Experience in the Salon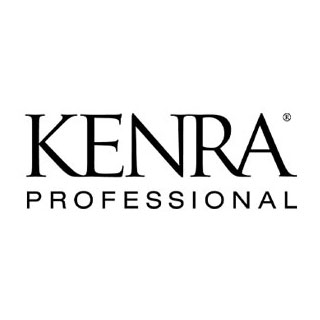 By: Kenra Professional
When thinking of an exceptional customer experience, what comes to mind? Is it a fancy hotel you've stayed at for a vacation? An amazing restaurant that left a lasting impact? Perhaps a favorite retail store or boutique comes to mind.
What is it about these places that keep you coming back for more?
We know that people spend money where they find value. What we as stylists need to keep in mind is that it goes above and beyond our artistic abilities.
At the end of the day, it is nearly impossible to increase your bottom line without helping to improve the overall client experience. Aside from gaining new clients, you probably won't make more money if you're afraid to offer additional services and invite your clients into purchasing retail solutions to maintain and/or meet their needs. While skillset, talent, and experience is incredibly important, and a huge part of the client experience, it's not the only thing clients are looking for when they sit in your chair.
What are our clients looking for, and what should we do? How do we create an environment and an experience that our clients will love even more than they already do?
We asked a group of stylists to rate the thoroughness of their consultations on a scale of 1 to 10, 10 being very thorough. On average, stylists feel that they provide a thorough consultation 80% of the time.
Interestingly though, the data showed that while the stylists were giving a thorough consultation 80% of the time, they were offering additional services less than 60% of the time and inviting clients to purchase at-home products less than 70% of the time.
They also said that time was the greatest barrier. Does this sound familiar?
When we asked a group of clients if they felt that they were receiving thorough consultations, they said no.
What do we do with this information? How do we provide an incredible client experience with a holistic approach?
We have to reframe our mindset first and foremost and get out of our own way.
You can start doing this by committing to the following:
Unlock your courage by focusing on facts and not fear

Change your perspective – you're not selling, you're being a strong communicator

Invite your clients into additional services and retail consistently

Abstain from operating your business out of emotion.

Provide a thorough consultation 100% of the time.

Detach from the clients' wallet and your financial goals
Whether or not the client invests in your recommendations is not your business. Your job is to simply give them all of the options.
Part of serving clients is having the honor of helping to change how people feel about themselves by simply listening to what they are struggling with when it comes to their hair and beauty needs. Part of solving their problems is setting clear expectations of how long the services will take and what the total investment will be. 
It is time to become obsessed with the client experience from ambiance to client communication.
Consider adding extra time to each client's visit, because if you don't make space in your schedule to serve your clients well, you may not reap those rewards.
Another thing to consider when thinking about client experience from a holistic approach is how they feel when they walk in the door. What do they smell? Are you offering them free add-ons that will eventually lead to sales? Are you sending them home with samples or at-home maintenance recommendations? These few things can be incredibly powerful and impactful to your bottom line.
When we go above and beyond for our clients, we start to accumulate raving fans. The power of a raving fan can be life-changing for your business.
These fans bring a high volume of referrals, which is going to increase your supply and demand, leading you to reassess your pricing when your schedule is booked 80% or more consistently. If done correctly, this cycle will consistently repeat itself, and this is how you grow.
Consider taking a step back and truly think about what your client experiences in your space; from before the service starts to what happens after they leave.
Here are three tactical steps you can use to improve client experience Before, During, and After the client visit.
Create a Signature Moment

Treats or snacks from a local small business

Essential oils or hand lotions
Step 2: During the Service- Ask
Invite your clients into additional services and retail solutions

Offer a complimentary service

Ask which retail item they would like to sample
Make a phone call or text to see how the client is loving their look and product purchases

If they didn't pre-book, invite them to do so at that time

Remind them of your referral program and extend your gratitude for any referrals
"Do what you know your clients love, not what everyone else is doing." – Mandy Zehnder
What will you implement today to impact your client experience?