Why You Have Greasy Hair and How To Fix It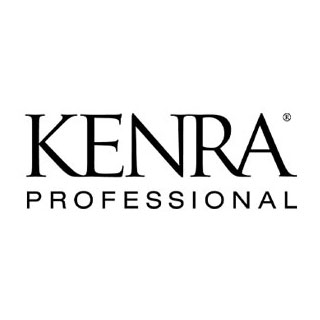 By: Kenra Professional
Everyone has different hair. Some people can go a couple of days without washing their hair, and it will still look good. But what happens when you are one of those people whose hair is already greasy the day after you wash it? 
Why is this happening, and what can you do to help? Let's explore some reasons why and some products that will help.
What Is Greasy Hair Exactly?

Healthy hair will produce an oil that's called sebum. It helps to keep your scalp hydrated and protect your hair. Your hair type, how often you wash your hair, and other lifestyle factors determine how much oil your hair will produce. 

When the oil is produced, it will normally form and gather at the root of your hair. That's what is going to give your hair that slick, greasy look that makes people feel like their hair looks dirty.
Cause of Greasy Hair
Due to the sensitivity of the hair on top of your head, your body's defense system will produce the oil to protect it. There is no way around it; it's a natural thing that your body does. 

When you wash your hair often, it cleanses your hair of the oil and makes your hair fresh and oil-free. Some hair types, though, are prone to oil buildup, which can happen as soon as 24 hours after washing your hair. 

You can also experience a very oily hair day when you do an intense workout, go outside when it is extremely humid and hot, or even if you overuse a hair product.  Sometimes it's your hormones that can cause oily hair. Also, dry scalps cause oily hair because a dry scalp will produce more oil.
The Oiliest Hair Type
The hair type that is most prone to experience the most oil is straight hair. That is because the hair has no texture, like a wave or curl, that can stop the oil. When you have straight hair, the oil is free to slide down your hair and make your whole head look greasy, especially when wearing your hair down. 

If you have straight hair and are experiencing oily hair, just throw it into a ponytail or bun until you can take care of the matter. 
Is Overwashing a Thing?
Yes, there is such a thing as overwashing. This means when you wash your hair too much (like every single day, or sometimes twice a day) it will actually make your hair more oily. This happens because every time you wash your hair, it tells your scalp that it needs to start producing more oil to recover from what you just stripped away with the shampoo. 
What Is Dry Shampoo?
On the days when you are not going to wash your hair, but it is starting to look and feel oily, you can use a dry shampoo. Dry shampoo can help absorb the oil in your hair and roots. We have three different dry shampoos that we recommend.
Our Kenra Platinum Dry Shampoo is a hair powder that instantly revives and refreshes the hair without using water. It utilizes rice starch for maximum oil absorption and it also helps extend blowouts.
Shake well before each spray. Spray in sections throughout dry hair to absorb moisture. Starting at the scalp and spray to the ends. When dry, gently brush through to work product into hair.
Our Kenra Volume Dry Shampoo is an oil-absorbing dry shampoo that instantly refreshes hair at the root. It absorbs oil and impurities, and it's a translucent spray, which means it won't leave a white residue (provided you apply it far away enough from the scalp). It can also help build the ideal foundation for styling.

When you are using it, shake well. On dry hair, hold eight to 10 inches away from the head and spray in layers at the root.
Clarifying Shampoo
When it is before and during that time of the month, you can experience a hormone imbalance. When you experience a hormone imbalance, the glands in your scalp produce more oil. To help with this extra oil that's in your hair, try a clarifying shampoo.
We recommend the Kenra Clarifying Shampoo. It restores your hair's natural radiance and removes dulling deposits and build-up. It also cleanses deeply without drying out your hair. When using it, massage it into wet hair and add water to form a lather. Rinse and repeat if necessary. Only use this shampoo once a week.
The Perfect Shampoo and Conditioner Combo
It can be hard to find the perfect shampoo and conditioner combo. If you are going to use a moisturizing shampoo (like the Kenra Moisturizing Shampoo), then you need to pair it with a lighter conditioner.

It's also a good idea that when it is wash day for your hair, that you wash, lather, rinse, and then definitely repeat. The first wash will help to take away the dirt, debris, and buildup in your hair and the second wash will help cleanse your scalp.
Treatment Masque
The moisturizing shampoo with a light conditioner will work great for people who have drier scalps and oily ends. If your strands are still dry after trying this combo, then you should try a light shampoo and pair it with a hair mask instead of a conditioner. The mask will give your hair the extra moisture and hydration it needs without the extra oil and grease.
We recommend the Kenra Nourishing Masque, which is a deep conditioning treatment that repairs and rejuvenates dry, damaged hair. It reconstructs and moisturizes, leaving your hair silky, soft, smooth, and manageable. 
It also provides a polished, radiant shine. To use, apply the desired amount to freshly shampooed hair. Allow the masque to remain on the hair for five to 10 minutes. Then comb the product through your hair with a wide-tooth comb. Then rinse thoroughly and enjoy soft, silky, nourished hair.
Here's a Recap
Having greasy hair is a natural thing, but there are things that you can do to help it not be excessively oily. There are different types of shampoos to help.

Learn how to wash your hair less often and be mindful of the products that you are using!