How to Boost Salon Revenue with Express Holiday Services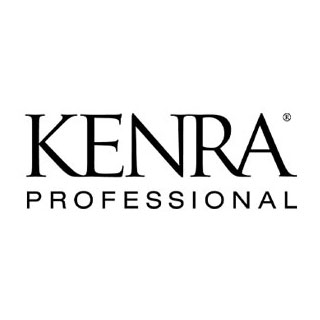 By: Kenra Professional
It's the most wonderful time of the year both in and out of the salon! Through the hustle and bustle of the holiday season, salons and stylists have a major opportunity to boost sales and revenue. Below are a few ideas and suggestions on how to upgrade services as well as your client experience while maximizing everyone's time. Incorporating a few of these ideas will ensure your clients feel incredibly special this holiday season.

The first and most important step in the salon service, regardless of the time of year, is the consultation. This sets the tone and expectations for the remainder of the appointment, and it allows you to truly understand the client concerns needing to be addressed. Here are a few suggestions on questions to ask clients while prepping for the service. One thing to note is that you don't have to wait until clients are in the chair to have this discussion. Start the conversation by creating an email blast with the following information or begin to ask some of these questions when they call or text to book the appointment.
1. Identify the challenges or needs your clients have:
"What would you like to change about your color this holiday season?" (People often change their color based on the time of year.)
"What do you want to accomplish for your hair this holiday season?"
"Do you feel your hair is lacking moisture/hydration?"
"Are you attending any holiday parties over the next couple of months?"
"What are your plans for styling your hair?"
2. Provide express color options:
Discuss express service options you are offering to enhance their overall look
3. Provide express treatment options:
Suggest an Express Treatment in 3 minutes to soften, re-hydrate, and add shine
4. Recommend an express holiday style:
Make a holiday style recommendation
5. Ask the client for confirmation to apply add-on services to their appointment:
Reconfirm the additional services, timing, and how much they'll love their hair
Now that the foundation has been laid and a roadmap to the appointment is in place, here are a few express color service options that can be done in as little as five minutes that you should consider adding to your salon menu:
Express Permanent Color Services — Studio Stylist Express, Kenra Professional's 10-minute permanent color, allows stylists to see more clients and make more money-- in less time. This assortment of 17 permanent shades allows for countless customizations and even allows for full gray coverage in a fraction of the time versus using traditional color. What's more, is that many clients are looking to camouflage their grays and soften their look rather than cover their gray completely, and Studio Stylist Express is the solution for that as well. (Note: Any client needing gray coverage or blending will need the N series in the formulation.)

For full gray coverage, mix the formula with 20 Volume Kenra Color Developer and apply to dry hair, processing for 10-minutes. For gray blending, the formula can be applied to clean, damp hair at the shampoo bowl and processed for just five minutes. This allows for superior gray blending while allowing some of the natural grays to still show through for a balanced, natural looking result. Studio Stylist Express can also be used for Rapid Shadow Roots or Express Accent Lowlights around the face or crown to add depth and dimension to hair that needs a quick refresh inside foils.

Express Demi-Permanent Color Services —This is a must for clients looking to quickly refresh old highlights or color, and this color can also be done in as little as five minutes at the shampoo bowl. Maybe the client has foregone highlights this time around or wants to continue the trending "lived-in look," or maybe their balayage or overall color has simply faded or gone brassy over time. With Kenra Color Rapid Toners, these issues can be rectified and refreshed in as little as five minutes.

Kenra Color Rapid Toners are part of the demi-permanent collection and come in an assortment of varying tones to enhance and neutralize both color and highlights. An Express Color Refresh Service can be done to cool down or revitalize brown tones between levels 4-6 utilizing GrBl Rapid Toner from scalp to ends if the client does not have any highlights in their hair. Simply mix GrBl with 9 Volume Activator at a 1:2 ratio on damp hair to refresh and add depth back into to brunettes in five minutes or less. The rest of the collection is ideal for levels varying between 8-10 and can be used to tone new or pre-existing highlights or all over blondes in a number of ways, depositing pigments quickly with a process time of up to five minutes

Express Base Breaking Services - For those that just need a gentle lift at the root to help lessen contrast or help blend existing highlights into the overall look, base breaking may be the solution. Base breaking is a perfect add-on in conjunction with a highlighting service. If the client doesn't have time for highlights or only wants a subtle change this holiday season, Simply Blonde Base Breakers come in two different options based on the amount of control and neutralization needed for a beautifully blended result. Cool or Extra Cool Base Breaker is mixed at a 1:1 ratio with 20 Volume Kenra Color Developer and can be quickly applied onto damp roots for five minutes.

Express Conditioning Treatments - Even if you have clients that don't get their hair colored, everyone can use a bit of self-care on their hair. Whether the concern is frizz, dryness, porosity, or repair, the right treatment can cover a multitude of issues facing people of all ages and hair types. Kenra Platinum helps customize the treatment by offering Rapid Hydration Masks in two options based on hair type. Rapid Hydration Masks Light and Rich are enriched with Babassu Oil for high moisture retention, softness, and shine. The best part about these treatments is that they work in as little as three minutes. Rapid Hydration Mask Light is for fine hair whereas Rich is ideal for medium to coarse hair types. Additional treatment options with process times of ten minutes include Kenra Platinum Restorative Reconstructor for hair that may have been damaged or brittle, and Kenra Nourishing Masque, which is a highly moisturizing conditioning treatment ideal for all hair types.

Express Holiday Style Services - Depending on what is learned in the consultation, you may have the opportunity to perform or walk-through an Express Half-up Style or Polished Bubble Pony for the client's upcoming holiday events. If the client isn't present on the day of their gathering or they plan on styling it DIY, this is still an opportunity to retail the right products to help them achieve their look. Make it a point to mention the fan-favorite Volume Spray 25 to hold their style in place or Thermal Styling Spray 19 to provide heat protection and hold while curling their hair. If these products aren't part of your retail product assortment, utilize the products you have in stock for your take home recommendations to ensure your clients will stand out in a crowd.

Stylist and Salon Business Coach Mandy Zehnder has been putting a variation of this practice into place for many years. "My pro tip here is to go in early every day and look at your book, see who's coming in, and who you can offer these services to. Offer something to everyone, but be strategic and thoughtful about who could benefit from each specific service on your menu."

For more insightful information on Kenra Professional Color and products along with business building tips such as these, be sure to sign up for one or more of our live virtual classes, free to salon professionals looking to increase their skillsets utilizing Kenra Professional.