How To Go From Brunette to Blonde Effortlessly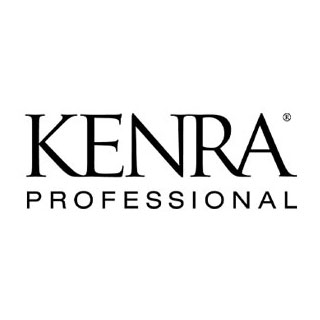 By: Kenra Professional
It's like the old saying goes, "blondes have more fun." Unfortunately, becoming blonde isn't always as fun as being blonde, especially as a brunette. But have no fear! Today, we are going to discuss how to go from brunette to blonde effortlessly.
Factors To Consider Before Going Blonde
Though going blonde does not have to be as difficult as others make it out to be, there are still some important factors for you to consider before making the switch.
Time
Your natural hair color is going to play a role in the process of going blonde. If your hair is naturally dark, your hair color journey may involve a transition period in consideration of your hair's health.

This might mean lightening your hair over multiple sessions rather than one. While you might want to be blonde as quickly as possible, it is important to prioritize safety and making the choices that result in the best possible outcome.
Hair Texture
Transitioning from brunette to blonde often involves the use of hair-lightening products that contain bleach. While using bleach is an extremely effective way to remove pigment from strands of hair, thus allowing it to be properly dyed to the desired color, the chemical compound is harsh and breaks apart your hair's proteins, making it weaker.
There is a chance that the effects of bleaching may physically present themselves in your hair's texture, specifically the way in which your hair texture changes. Those with curlier hair may notice straighter ends, or vice-versa.

Perhaps most annoyingly, strands of hair may become visibly drier. The use of natural oils can help to combat this issue and restore your hair's hydration!
Maintenance
After going blonde, your hair may require some maintenance to preserve its new color and to keep your locks looking healthy and vibrant. One of the most common methods for this is to use purple shampoo. Purple shampoo deposits a violent tint onto your hair that can help to prevent undesired yellow or brassy tones.
Try the Kenra Professional Brightening Shampoo to keep your blonde fresh. This daily violet toning shampoo is designed to eliminate brassiness and enhance blonde hair.
The product features advanced brightening technology to increase brightness by 80% and increase manageability by up to 20% after your first use, which is ideal for treating freshly blonde hair! Remember that purple shampoo does not replace your regular shampoo and should only be used once or twice a week.
Picking the Right Products for You
Now that you've officially made the decision to go blonde, the next step is picking the right products for you and your hair.
Appearance
Some of the first decisions to make in this selection process involve your appearance. When choosing your shade of blonde, you might want to consider skin tone and hairstyle.
For example, ashy, silver, champagne, and platinum blondes tend to complement cooler skin tones while rich, honey, strawberry, and golden blondes tend to complement warmer skin tones. Additionally, if you have (or are considering getting) bangs, this might be something worth discussing with your colorist beforehand so that they may take root regrowth into account.
All of this considered, it is important to note that there are no limits on creativity. Select the shade and style that makes you feel the most confident!
Quality
Next, it is important to ensure that the products you are using to transition from brunette to blonde are the safest and most effective. Remember, your hair's health is always number one, so making the investment in a high-quality product is worth it.
There are so many products on the market that figuring out exactly what you are looking for ahead of time can make the search much easier. For instance, are you looking for something permanent or something demi-permanent? Are you looking for maximum creativity or the most reliable results?
If you are a salon professional, we recommend checking out the Kenra Color page to discover trend-driven innovations and products for salon use that offer the utmost reliability with superior performance.
There, you can find educational insight for everyone from master colorists to those just getting started. To browse products specifically made for going blonde, we direct you to the Kenra Professional Simply Blonde Collection, which offers a wide array of radiant and reliant lighteners, toners, and lifts.
Brunette to Blonde
Finally, the time has come to actually go from brunette to blonde! How do we get started?
First comes prep. Make sure to condition your hair in the week leading up to getting it colored. Getting your hair colored can cause it to become drier, so it is useful to hydrate your hair leading up to your appointment. It is also important to wash your hair 24 to 48 hours prior to dying to allow the natural oils in your hair to develop, thus assisting your color of choice in working more effectively.
Though this might feel counterintuitive, it is best to avoid using conditioner on this last wash, if possible, so that it does not eliminate natural oils. Preparation for coloring your hair also involves brushing it. This might seem obvious, but brushing your hair well and removing all tangles before coloring is important for easy application and an even color job.
The Color Process
Next comes the actual coloring process! Perhaps the most tried and true method for going from brunette to blonde is the double-process. The double-process is exactly what it sounds like. It involves two steps, rather than one, to achieve your desired color.
The first step is to strip your base, which in this case is the brunette color. Remember when we talked about bleach? This is typically where that comes in. How long the bleach, or lightener, is left in your hair is dependent upon numerous factors that include texture, natural color, and whether you have colored your hair in the past.
So-called virgin brown hair tends to be the easiest type of brunette to change to blonde, but all hair types can achieve what you are looking for! It may just take a little more time.
Once your hair is stripped of its natural color, this is typically where the strand test comes in. The strand test is a test of the hair dye on a small hidden strand of hair to ensure that you are going to get the results you desire and that your hair can handle the level of lightening that is required.
You can think of this as a mini hair coloring. Once you are confident that the dye is exactly the color that you are looking for, you can move on to toning your hair to the desired shade.
Last Steps
When toning the hair, it is recommended that you use a lightener that contains both moisture and protein to both protect your hair throughout the process and come out of the process with healthy-looking hair. Lightening your hair in stages can also help with this and can contribute to avoiding breakage.
It's important to note that the best way to go from brunette to blonde is with the help of a professional salon and a trusted, licensed hair colorist. Coloring your hair at home is not always safe or effective, and you will receive much better results with the help of a salon.
Finally, with a little bit of patience, you have effortlessly gone from brunette to blonde! It is recommended that you wait approximately 72 hours before washing your newly colored hair to ensure that the color is fully trapped. Don't forget to use cool water to prevent any additional drying out!
Other Methods Worth Mentioning
While you have just learned how to transition from brunette to blonde, we thought it might be worth mentioning some other more gradual ways to go blonde that could potentially be better suited for your needs. These methods involve making a smaller change to your hair that could later make the full transition to blonde even easier.
Highlights
Getting highlights in your hair can be a great way to introduce a new color. While there are numerous different methods for applying highlights to your hair, all methods are used to change a person's hair color by lightening and brightening the strands.
You can start off slow and continue to add more highlights to your hair until you finally have the blonde hair you've been dreaming of.
Balayage
Perhaps the right choice for you is to start with balayage. Balayage is a technique for highlighting hair in which the highlights are hand-painted all over your head. One of the main benefits of balayage is that it allows for a natural-looking lightened hair color. Additionally, balayage is customizable and can be done to best suit your skin tone and hair
type.
Ombré
Ombré is actually a particular style of hair that results from balayage. Ombré involves the blending of one hue to another. Most typically, the tints will move from light to dark with the natural brunette color staying on the top half. Having ombré hair can be a good median in which you have both blonde and brunette in your hair before deciding whether to go fully blonde. It is also alluring in that it is less damaging to your hair.
Color Change Made Easy
Despite what you may have been told, it is possible to go from brunette to blonde. Remember to take all aforementioned factors into consideration and consult with a specialist before making any permanent changes to your hair. You have options. Pick what's best for you!