GRAY IS ANATOMY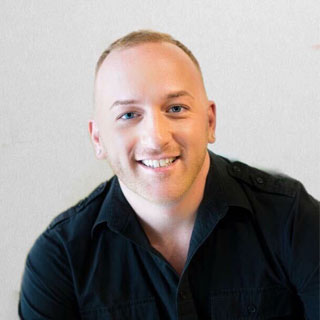 By: Wesley Boyce
When to Embrace the Silver Lining
Gray hair is such a hot topic right now, and getting silver strands in the salon has been a trending look with younger crowds for about five years. People with natural gray hair tend to wonder why these young'uns are paying to have their hair made silver when they themselves are paying to cover it up. Now we have a pandemic to thank for a few extra inches of regrowth that we weren't expecting, but it has made some people stop and think--- "Should I go au natural? What would happen if I grew out my gray? Am I the next Meryl Streep?"
I have personally had a few people in my chair over the years ask me to take them on the journey to embrace their "silver linings" or "wisdom highlights," if you will. I have to tell you—I actually love going on that transformational journey with them. In both cases, my clients weren't ready to do it all at once; they wanted to ease into the process, and I greatly obliged, because taking someone from a colored head of hair to all gray is A LOT of work, and it could literally take all day. There's a celebrity stylist out of southern California named Jack Martin @jackmartincolorist who is well known for his gray haired gigs, and his work is definitely a sight to see! His average service ranges from about 8-10 hours. If you don't have the time or the budget to go gray in one day, you can always do it over time with heavy highlights and other services that your hairstylist can go over with you for the perfect plan to silver success.
But when is the right time to do it? The answer may shock you. The truth is—there isn't a set, perfect age when one should go gray! Gone are the days when gray makes you look old and withered. I've seen people as young as their mid-twenties with natural gray hair and they refuse to color it because that's just who they are. Whatever is right for YOU is right for the world—and if you go on that journey and decide that it isn't for you, guess what? I'm sure your stylist will be happy to color it back to whatever feels right for you.