3 TikTok DIY Hair Styling Ideas for Fall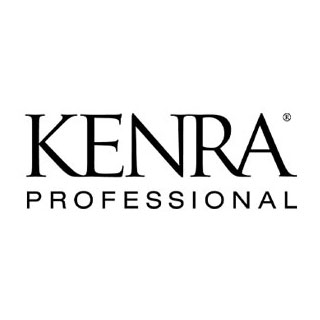 By: Kenra Professional
After a fun-filled summer in the sand, surf, and sun, along with heatless styles, ponytails, and braids for ease (and keeping cool), we're ready for fall hairstyles. This season calls for a little more polished look—but why not still keep it easy and breezy?
To that end, we've scoured TikTok for the best DIY styling hacks to amp up our hairstyles (both updos and "downdos") that take just minutes to master. Whether you're into braids, ponytails, or simply wearing your hair down straight, curly, or waved, there's something here you'll love to wear to welcome in autumnal breezes.
Here, our top three favorite hair hacks that have gone viral for a reason.
The Viral Hidden And Braided Half-Back Hair Hack
The most popular TikTok styling trick we're seeing on our For You page, this one is super easy and can be done on most lengths, textures, and thicknesses when it comes to hair. this one, you'll need a clip (temporarily) and three small elastics.
Step 1 : Make a center part using a comb for extra precision.
Step 2 : Take a small, one-inch wide section on the left or right side of the face and make a tiny braid securing it with an elastic.
Step 3 : Do the same thing on the other side, securing the end of that braid with a second elastic.
Step 4 : Use a third elastic to secure both braids together under your chin.
Step 5 : Clip up just the crown of your hair to keep it out of the way.
Step 6 : Flip back the braided section around the clipped-up section of your crown.
Step 7 : Unclip and take down the hair on your crown. Arrange it to go over the braided headband, finish with a light to medium hold hairspray like Perfect Medium Spray 13.

And there you have it-- a hidden, beautiful yet small braided headband effect that looks '70s chic and like it took far longer than it did to create!
The Mini Topsy Tail For Hair Tuckers
If you tuck your hair behind your ears, try this easy hack. The simplest one on this list, it's a cute way to keep your hair tucked behind your ears while adding a little extra flair to a simple, side-parted hair-down look. For this look, you just need one clear elastic band and the perfect finisher to keep your hair in place.
Step 1 : For more volume, part your hair on the opposite side that you normally do.
Step 2 : Take a small section of your hair, about one-inch wide, and secure it with a small, clear elastic.
Step 3 : Then, split it in half above the elastic and flip the bottom of the mini ponytail into the area where you split the hair.
Step 4 : Pull it through the split, tighten to your desired effect, and you have an adorable, slightly fancier hairstyle that looks pulled together for work, vacation, or an evening out.
Who among us hasn't defaulted to a pretty ponytail for a special occasion? They keep you cool and when they look styled and intentional, they elevate any look, from a wedding guest moment to a simple dinner out with friends. If your hair is less voluminous than you'd like, you'll want to try this ponytail look with oomph. It makes even the tiniest ponytail look twice the thickness. Plus, it adds bounce.
Step 1 : Separate your hair into two sections, one on the top, one on the bottom.
Step 2 : Secure the top section with an elastic band the color of your hair.
Step 3 : Separate the bottom section into two, splitting it down the middle.
Step 4 : Let the top pony hang down, then bring both respective sides of the bottom section around the top ponytail.
Step 5 : Secure the entire thing with a second elastic band (extra points if the elastic color is similar to your hair), finish with your favorite shine spray for a touch of extra glam and voila! You have a chic, far more voluminous ponytail look with sections on the sides that look as if a hairstylist pulled this off—instead of you in your bathroom.
With that, you're armed with our three favorite viral TikTok hairstyle hacks of the moment. Try these out this season to shake up your everyday hair look and kick it up a notch to add a little something extra. Pair these looks with a bold lip or eye for an evening out on the town and you're good to go.