Holiday Hair Hacks with Stephanie Brinkerhoff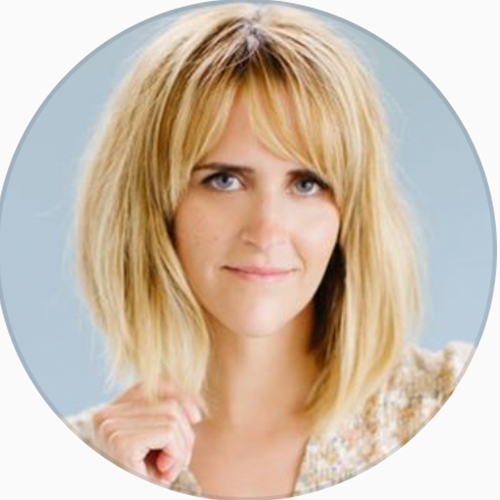 By: Stephanie Brinkerhoff
Are you looking for ways to spice up your hair style this holiday season? We recently sat down (virtually) with upstyle master Stephanie Brinkerhoff @hairandmakeupbysteph, and she let us in on a few ways to help level up your look for any occasion. Here's what she had to share:
"This twisted ponytail is a more dressy alternative to a regular ponytail and is super simple to achieve.  To create the twist, gather all of the hair in the back and do one large twist in a downward direction, bobby pinning in place. Quick tip: anytime you are putting bobby pins in the hair, apply Kenra Dry Volume Burst 3 to the roots first. This will make the pins stay so much better, and make it easier to place them. Once it's pinned, put the rest in an elastic and spray it with the Volumizing Spray Clay 15 for texture."
"This relaxed half up style is a great option if you are more comfortable with most of your hair down, but still want to dress it up. Create loose waves using a flat iron or 1" curling wand. Quick tip: instead of bobby pinning your hair back, try the 'roll and tuck' technique
instead.  Pick up one small piece of hair from each side of the face, then bring them together in the back in an elastic.  This creates a sort of 'headband' that you can tuck hair into.  Start by the face and work your way to the center back on each side, rolling and tucking curls into this section until you have a created what looks like a loose twist. Now you have a half up style that requires no pins!  Finish with Kenra Perfect Medium Spray 13 for added dimension."
"This is a great option for shorter hair. Begin by curling the hair all in the same direction using a 1" curling iron. Aim for bouncy, tight curls.  Once it's curled, brush it out until the curls blend together and form a wave. Quick tip: to make sure this style doesn't lose
its shape, finish with Kenra Volume Spray 25 or Kenra Ultra Freeze Spray 30. Saturate the outside layer of hair and then blow dry it on low. The heat combined with the product
will lock it in place!
The holidays are filled with merriment and laughter, and they are some of the most special times of the year. The above styles and tips are a gift to everyone looking for stress free styling and special occasions all year round!
Updo 101 by Stephanie Brinkerhoff
Twisted Chignon On Straight Hair by Stephanie Brinkerhoff
Voluminous Braided Ponytail by Stephanie Brinkerhoff