Holiday Hair Refresh with Jeremy Newsome and Studio Stylist Express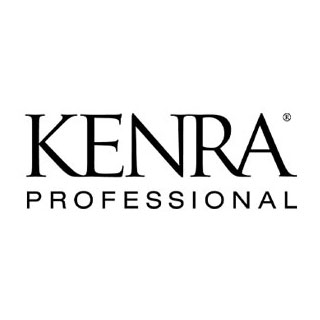 By: Kenra Professional
The holidays are known as the most wonderful time of the year, but they can also be one of the most hectic seasons as well. So, we sat down and chatted with Jeremy Newsome, a Kenra brand educator and longtime stylist, and got some time-saving tips to help you over the holiday season, and really, anytime! Sneak peek: One of his best tricks is to use Studio Stylist Express, Kenra's 10-minute permanent color line, on his clients needing root touch-ups. 

Q: How do you approach hair coloring during the busy holiday season?
A: I ask myself how I can be the most productive in the least amount of time while
still giving my clients the result and experience they desire.  
Q: For the holidays, how do you balance all your clients and busy schedule?  
A: As we all know, the holiday season is the busiest time of the year, and it's easy to be overwhelmed with all of your clients and only one of you. I have never been one to double book, so it's never more important to use time-saving tools and techniques to create beautiful results for my guests. To best manage my time, I do a mini consult with the guest for their upcoming appointment. I also make sure to schedule a 20-minute lunch to prioritize myself and my mental health.
Q: Do you use Studio Stylist Express on all your clients, or how do you choose?  
A: I try to use it as often as I can; however, there are times when your client may require a formula for more resistant gray coverage. Suppose I'm doing an all-over application, I could still utilize SSE for the root touch up and apply a demi formulation through the mid strands and ends. 

Q: What formulas do you tend to use, and do you ever mix them?  
A: When it comes to SSE, my most widely used colors are in the N series. They are best for richness and gray coverage. As for Rapid Toners, my favorite is the B Rapid Toner for lighter levels, although I do like to mix the Rapid Toners together for custom end results.
Q: Do you use any of these shades for gray coverage?  
A: Absolutely! You still must mix the SSE shades as you would your permanent Kenra Color, so if you're doing that, you can achieve beautiful gray coverage in just 10 minutes.  
Q: What other ways do you use SSE?  
A: I love to use 7A as a root tap and 9A as a base break. That would change depending on your guest, but those are my go-to shades. 

Q: Do you suggest any SSE colors for the holidays?  
A: All of them! But I have a feeling that warmer tones are here to stay through the winter, so 7G and 6B might be some stand-alone shades to try. My favorite is 6B mixed with 7G! 
Q: Do you have any time-saving tips for the holiday salon rush?  
A: Use products designed to save you time, like SSE, Rapid Toners, Blow-dry Spray, Blow-dry Mist, or the Air Dry Crème 6. Another tip would be what I call high impact foiling-- use your foil placement to your advantage to create depth or areas of high contrast brightness. Map out your day and have a plan. You must take time to make time. 
Q: Top 3 tips for stylists?  
A: 1. Clean sections make for a clean and fast application 
2. Make sure you've blocked out enough time. No one wants to be rushed, including you.    
3. Charge for your time. You're worth it.  

Take a hint from Jeremy and save yourself precious time while achieving unmatched coverage for your clients in only 10 minutes with Studio Stylist Express!