How To Detangle Hair Without Causing Damage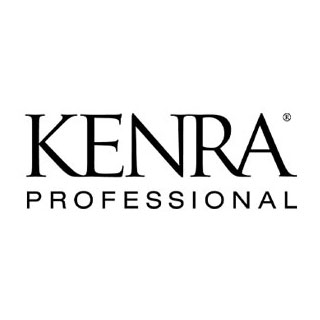 By: Kenra Professional
Tangles can be a real pain to deal with. If you have super fine, straight hair, then you are probably used to slowly picking apart your daily tangles 365 days a year. Similarly, if you live somewhere with cold, windy winters, then you are probably plagued by seasonal tangles no matter what type of hair you have.
This is because the dry winter weather dries your hair out, making it tangle easier. Then the wind, combined with hooded jackets and scarves, causes your hair to wrap itself into tight tangles that form one giant tangle at the back of your neck.
If you have developed a tough scalp from years of rough detangling, then you probably rip your hairbrush through your tangles as swiftly as possible. However, you may not know that this rough type of detangling can damage your hair, causing breakage and split ends, ultimately leading to more tangles.
If you are looking for a sign to stop your rough detangling ways, then let this be it—stop! Put down your brush and get ready for a new detangling routine that will hurt less, and leave your hair nice and healthy.
Detangling Dry Hair vs. Detangling Wet Hair
First things first, detangling your hair when it is wet requires a bit of a different strategy. Both of these methods can be extremely useful if your hair is naturally very tangly. After all, tangles don't just go away after you brush them out.
You can't keep them from occurring, but with a good detangling routine for both wet and dry hair, you can easily minimize and manage the overall tangly-ness of your hair.
Detangling Dry Hair
So, it's not a wash day, and you have woken up with a giant tangled mess at the back of your head. You don't have time for a full wash and dry routine, but you have to fix this tangled nest before you get started with your day.
Messy, tangled locks are not exactly a fashion statement. But don't worry; there is an easy way to detangle this mess without ripping through your hair and turning it into a whole other kind of bad hair day.
When your hair is dry, it is less susceptible to breakage and damage than wet hair, but that doesn't mean that you can rip through your rat's nest without causing damage. You will need to be patient and gentle to make sure your hair comes out healthy and gorgeous.

What You Will Need
To properly detangle your hair, you will need a couple of tools, including:
- A wide-tooth comb or hairbrush
- Detangling spray
The best brush or comb for you will depend on your hair type and the length of your hair. Using the correct type of brush or comb is essential to preserving the health and texture of your hair. Finding the right tool for your hair can make all the difference in the detangling process. Once you make the switch, you will see and feel the difference.
Products That Can Help
When it comes to detangling dry hair, you must use a detangling spray. A detangling spray is typically a lighter version of a leave-in conditioner that will soften tangles making them easier to brush out. The Kenra Platinum Pearl Detangler is a premium detangling spray that is suitable for all hair types and trusted by professional hairstylists around the world.
This lightweight conditioning milk is enriched with luminescent pearl to add moisture, boost shine, and loosen up your tangles for effortless detangling. Plus, this versatile product also provides thermal protection, so if you plan to heat style your hair, you will be good to go as
soon as you're finished detangling.
Step by Step
Properly detangling dry hair is simple. Once you have your brush or comb and detangling spray at the ready, follow these steps for easy damage-free detangling:
2) Next, take a small section of hair and work your brush or comb through the hair, starting at the ends and gently working your way up. Take your time and never rip your brush or comb through knots. Instead, be patient and pick your way through pesky knots from the
bottom up.
3) Repeat this until your hair is free from all tangles.
4) Once you are finished, apply some Kenra Platinum Luxe One Leave-In to your hair to enhance its shine, smooth flyaways, and keep your hair tangle-free for longer.
All you need to detangle dry hair properly is the right products, some patience, and a bit of arm strength. Say goodbye to tangles and hello to gorgeous smooth hair.
Detangling Wet Hair
It's finally washing day—time to wash away the built-up grime from your hair and give your locks some much-needed TLC. Hair washing day can also be a great day to detangle your hair and give it a deep condition to fight off tangly tendencies for a while after you've washed.
The best way to attack a tangly mess on wash day is in the shower. Pick out a comb or brush that can go in the shower and get ready for some easy breezy detangling. Once you try this method, you will never wash your hair without a thorough detangling again.
The Right Shampoo and Conditioner for Detangling
A good shower detangling starts with a moisturizing shampoo and conditioner. If you are prone to tangles, your hair type may not be to blame; the actual culprit is likely dry hair. Our favorite moisturizing duo is the Kenra Moisturizing Shampoo and Conditioner.
This shampoo and conditioner hydrates your hair for soft, shiny, smooth results and improves your hair's overall manageability by over 50%, reducing your tangles dramatically. The best part is, this pH balancing shampoo and conditioner works great on any hair type.
If you don't have dry hair, you can use this method with your preferred shampoo and conditioner. But, if you are overwhelmed by the number of tangles that seem to randomly appear in your hair, then why not give this moisturizing shampoo and conditioner a try.
What You Will Need

Here is everything you will need to detangle your wet hair in the shower:
1) Shampoo and conditioner
2) A shower-friendly brush or wide tooth comb
Step by Step

Once you are in the shower, here's how to tackle your tangles:
1) Shampoo your hair with your favorite shampoo, and then rinse thoroughly.
2) Apply a generous amount of conditioner to your hair focusing on the tangly spots and the ends. Don't rinse just yet!
3) While you still have conditioner in your hair, brush your hair out section by section, starting at the ends and then working your way up until your entire head of hair is detangled. Be gentle and take your time. Wet hair is more prone to breakage, so do not rip through your knots.
4) Massage your scalp with your fingers, and then run your fingers through your hair to make sure you got every little knot.
5) Rinse your hair.

6) When you get out of the shower, use your towel to squeeze the water out of your hair gently. Do not rub your hair with the towel, or you will end up with a tangled mess once again.

7) Finish your shower hair routine by working a small amount of Silkening Gloss through your hair to help prevent major tangling.
Tips for Preventing Tangles
Does your hair seem to be relentlessly tangled? It may be time for a trim. Regular hair trims will help to keep the ends of your hair healthy and, in turn, keep your hair from tangling too
easily.
Another way to prevent tangles is to put your hair up in a loose bun when you're sleeping, wearing a heavy winter jacket or scarf, or while working out. Anytime your hair gets moved around a lot, it will naturally wrap around itself, causing tangles. When in doubt, put it in a loose bun and take it down later.
Tangle-Free Locks
Hair tangles can be painful and time-consuming to deal with, but with the right detangling routine, you can protect your hair from breakage and prevent excessive tangles later on. Whether you decide to detangle your hair wet or dry, remember that you should always be gentle and take your time. With a little bit of patience, your hair will be silky smooth in no time.