How to Get Beach Blonde Hair Year-Round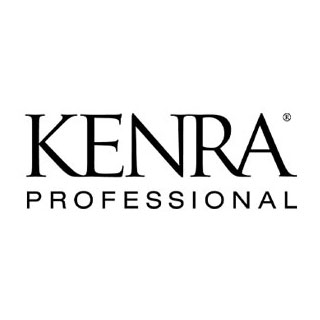 By: Kenra Professional
Who doesn't love spending a hot summer's day at the beach? The sun warms your skin and highlights your hair as the salty air gives you gorgeous mermaid waves. Just being at the beach and enjoying the sand between your toes can give you outstanding hair for days to come.

But what happens when your beautiful beach hair fades, and you are left with dull, dry winter hair? It's not like we can all just live on the beach year-round. Although, for most of us, that would be a total dream come true.
Luckily, there are lots of great ways that you can recreate the highlights and texture of beach blonde hair without actually going on vacation.
Today, we will spill the inside secrets to getting beach blonde hair 365 days a year. With the help of a professional colorist and a few styling products, you can transform your hair into the beach blonde of your dreams without a trip to the actual beach.
Who We Are
Kenra Professional has been a leader in the haircare industry for decades. We pride ourselves on creating premium salon-quality products to support professional hairstylists and colorists in pushing the bounds of their process. In more recent years, we have also expanded our product lines to provide at-home haircare enthusiasts with the salon-quality products they crave.
Whether you are a beginner, seasoned hairstylist, or just a person who takes hair care seriously, we want to equip you with the knowledge and products you need to create the hair of your dreams.

We will cover everything you need to know as a professional colorist to create stunning summer blonde looks. We will also help the non-stylists with products to preserve their blonde locks and at-home tips to keep your dye job looking fresh.
The Trick To Year-Round Beach Blonde Hair
If you are looking to create a level of blonde that looks like you just spent a month at the beach, then lift is key. The sunshine and ocean salt on the beach will naturally lighten and highlight lighter hair tones, leaving you with a gorgeous, super bleached color.
This seaside hair phenomenon is created by the UV rays of the sun. The UV rays affect the color pigments in your hair in a process called de pigmentation. Colorists can mimic this de-pigmentation effect with bleach.
By strategically applying bleach to the hair, the pigment is lifted from the strands. This process can intensely damage the hair if done incorrectly, so it is best to leave this process to a professional colorist.
When To See a Professional Colorist
Achieving a bright, beachy blonde is an incredibly technical dye job that is best left to professional colorists. Yes, there are a ton of box dye sets that you can buy at the drugstore that promise beachy, blonde results.
However, the bleaching process is an incredibly delicate process that, if done incorrectly, could result in catastrophic hair damage, so skip the heart attack and invest in a proper salon dye job for vibrant blondes.

It is important to note that maintaining a mega-blonde hairdo is pretty high maintenance. Before you decide to go for it, make sure that you have the time and can afford to make recurring, consistent visits to the salon. With toning services and root touch-ups, it is not a cheap hairstyle, but if you are up for the commitment, you will undoubtedly have the beachy blonde hair you've always wanted.
Tips for a Professional Color
No matter what your level of experience is as a colorist, you will need to master the art of beachy blonde hair. It is an incredibly popular color and not the easiest one to achieve, but with a little bit of practice, technique, and the proper products, you can master it in no time.
Keeping Your Client's Expectations Realistic
One of the most important steps in helping a client to go beach blonde is the initial consultation. You are probably familiar with the finicky nature of bleach, but your client may not be. Make sure you assess their base color and then give them a realistic timeline and quote for getting them to full beach blonde levels.
If your client has extremely dark hair, then make sure that you warn them that it may take a couple of sessions to get the hair light enough to deliver the color they want at the quality you are capable of delivering.
High-Performance Lightener
Once you are ready to dive into the actual lightening, it is essential that you use a premium lightener that will deliver consistent results that you can rely on. That's why we recommend our Simply Blonde Beyond Bond Lightener. This premium, high-performance lightener will give you ultra-lift and is super reliable so that you can take the guesswork out of bleaching.
This lightener is easy to use and is formulated with a Lift Control Tone Complex complete with Dual Bond Technology so that you get reliable, consistent results that you can be confident in with every single use. 
With this premium lightener and our entire collection of Simply Blonde products, you can have the flexibility to get creative and create the perfect beach blonde. Try out the products and you will see the results speak for themselves.
Toner and Brightening Treatments
Even if you follow all of the proper techniques and give your client the stunning beach blonde that they were trying to achieve, sometimes yellow undertones will show up after a while. This is a bummer, but it is totally normal and doesn't mean that you did an inadequate job.
All you need to fix this issue is a premium toner to revitalize their blonde. We recommend that you use a Rapid Toner like VP or SV from our collection. These fast processors work to diminish brassy tones on hair between level 8-10 in just 5 minutes or less, so your client can be out the door in no time living their best, brass-free life.
We also suggest that you encourage your client to use proper aftercare products to preserve their color and keep your hard work looking better for longer
At-Home Aftercare for Beach Blondes
Once you have the gorgeous beachy blonde color of your dreams, you will want to do everything you can to preserve its beautiful radiance. There are several easy ways to do this.

One of the easiest ways to keep your color fresh for as long as possible is to try and limit your frequency of washes. The more time you can put in between shampoos, the longer your color will stay fresh. Try freshening up your roots with a spritz of Dry Shampoo; it will even give your hair a subtle boost in texture.
When you do wash your hair, be sure to use a Brightening Shampoo and Conditioner to keep your blonde as bright and radiant as possible. This powerful combination of products is perfect for eliminating brassy tones as well as maintaining your vibrant blonde.

If you want to give your hair a kiss of shine just like it would have after a long day at the beach, then you should try our Shine Spray. This spray can do it all! It provides a weightless instant shine to any hairstyle, tames unwanted frizz and flyaways, and will enhance your color's vibrancy. It is the perfect finishing product for glamming up your beachy blonde locks for a special occasion.
Of course, as much as we love an intense beachy blonde color, the bleaching process that it takes to achieve this look can be super drying for your hair and scalp. Therefore, we recommend that you treat your hair to an intensive Nourishing Masque from time to time.
This masque will penetrate deep into your hair's follicles to repair the dryness and damage caused by the bleaching process. This Nourishing Masque will take your hair from tangled and damaged to soft, shiny, and radiant.
Are you in love with beachy blonde hair but don't have the time to spend a month basking in the sun on the beach? While a month-long vacay sounds amazing, we don't always have the time, and that's why we have found a way to get gorgeous sun-kissed blonde hair without the sun.
With the help of a trusted colorist and some routine aftercare, you can have the beach blonde hair you've been wanting without spending hours in the sun.
Just remember, maintaining blonde hair isn't easy or cheap. So, make sure you are prepared for the upkeep. Wash as infrequently as possible, use a brightening shampoo and conditioner, and treat your hair to a masque every once in a while. With diligent upkeep and a professional colorist, you can have the blonde hair you've always wanted year-round.