How to Maintain Your Hair Color in the Summer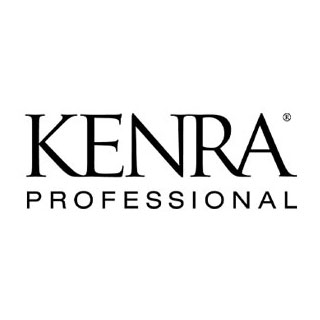 By: Kenra Professional
With hot summertime activities from swimming in the pool to hitting the beach or playing a variety of outdoor sports—maintaining your hair color can become its own special project. Many factors, including how often you wash your hair, the hair's porosity, whether you heat style, and the products used to maintain your look can all play a factor in how the color holds up over time. Depending on where you live, even your water and the contents of it can also be a factor regarding the fade time.
What is the best way to combat these issues? Here are some product recommendations for keeping your color as vibrant as the day you had it done in the salon—from the right shampoos and conditioners to the best stylers to maintain the right hue for you.
Kenra Platinum Color Charge Collection
First up is the Kenra Platinum Color Charge Collection, which includes the Color Charge Shampoo, Conditioner, and Spray Serum. This color extending collection indulges the senses with fragrance notes of orchid and rose while being formulated without added sulfates, parabens, or sodium chloride. Sarah Campbell, a professional hairstylist and colorist in Tennessee, has been blown away by the results she has seen on her clients. "The Kenra Platinum Color Charge Collection has been a game-changer for me, personally and at the salon. The system extends the life of color by up to 50 shampoos, so the root grow-out precedes the fade. My clients are happy with their color for weeks after their visit, which makes me happy too!"
The shampoo in this collection is a gentle cleanse. It recharges your hair's brilliance, vibrancy and longevity of your hair color.
"Kenra Platinum Color Charge Shampoo is one of my favorites because it keeps the color fresh and is so gentle that I can use it with all of my clients regardless of color or texture," says Florida-based colorist Stefanie Fuenmayor.
Color Charge Conditioner is a lightweight moisturizer for hair, as well. The shampoo and conditioner duo boasts high-performance fade-fighting technology that locks color pigments inside the hair's cuticle to help provide maximum color retention.
Color Charge Spray Serum provides moisture and protection against heat up to 450 degrees Fahrenheit for maximum color retention while also extending the life of hair color.
Kenra Color Maintenance Products
The Kenra Color Maintenance Collection is also excellent for keeping hair bright, shiny, and healthy while staving off fade in between your color appointments. The collection includes
The shampoo and conditioner protect hair color for up to 35 shampoos and help prevent up to 67% of color fading between color services. This pH-balancing system is acidic and designed to come in slightly below the pH of hair to help lock in color for long-lasting vibrancy.
Color Maintenance Thermal Styling Spray 11 shapes and holds your hair as you style it with your favorite hot tools, thanks to its non-sticking thermal protecting formula. This prevents hair damage by permitting a clean release from styling tools while keeping your color fresh in the process.

Whether you tend to put your hair under regular stress or are just maintaining an otherwise gentle hair routine, these fade-fighting heroes will help your hair color to remain vibrant and beautiful until your next salon appointment and beyond.