How To Part Your Hair According to Your Face Shape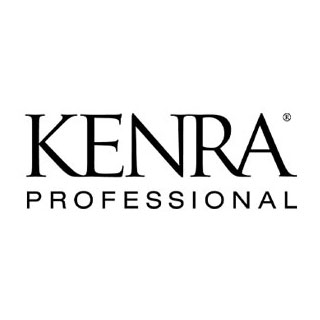 By: Kenra Professional
Are you tired of your natural part and looking to change things up? Perhaps you're interested in hopping on the middle part trend but can't tell if it will look good on you. When it comes to parting your hair, and more specifically parting your hair in the way that most flatters you, there can be several factors to take into consideration. One sure-fire way of picking your perfect part is to do it according to your face shape.

While figuring this out may take a bit of trial and error, the pros outweigh the cons! Many believe that changing your part can benefit your hair's health. The longer you wear the same part, the longer one side of your hair will carry more weight, but altering your part can give those tired roots a break. Even more importantly, discovering the perfect part for your hair can provide you with the confidence that you deserve to feel all of the time!
Today we are going to discuss how to part your hair according to your face shape.
Other Factors To Consider
Though parting your hair according to your face shape is one of the best ways to ensure positive results, there are a couple of other factors to consider when making your decision.
Hair Length
Shifting your part has the ability to impact the height of your hair, whether it means adding or removing the appearance of volume. For example, changing from a side part to a middle part could take away some height but give you more consistent length all around and vice-versa.

Typically, the shorter the hair the more significant of an impact changing your part can have. For some people, this might be discouraging, but for others, this can be a quick and easy opportunity to look like they are rocking a brand new haircut without the scissors!
Hair Type
Since a middle part is bound to look different on someone with curly hair than it will on someone with straight hair, your hair type can influence the part that you choose. The pattern of a person's hair is genetically determined by the shape of their hair follicles.
There are four different hair types and they are labeled by number. Type one is straight hair, type two is wavy hair, type three is curly hair, and type four is coily hair. The letters A, B, and C are then used to label the distinctions within each type.
Type A hair is the loosest within its category and type C hair is the tightest. Type B hair is, you guessed it, right in the middle. To put that all together, someone with very fine straight hair has type 1A hair and someone with tight coily hair has type 4C hair.
Once you've identified your hair type, you can plan your part accordingly.
Straight and Wavy Hair: A zig-zag part compliments straight and wavy hair well. Repeatedly switching your hair's part between both sides of your head can lift the roots throughout your entire scalp and offer more volume to typically fine hair.

Curly Hair: A deep side part looks good on curly hair. Parting on one side can help to create the appearance of volume at the top of your head near the roots which, on curly hair, can tend to get weighed down.

Coily Hair: A middle part compliments coily hair nicely. Coily hair is thick and typically does not need much help with volume but rather placement, which can be solved with the even placement that comes with parting down the middle.
The Best Hair Part for Your Face Shape
We understand the roles that length and type can play on parting your hair, but now let's talk about why we are really here: face shape. One of the main functions of your hair is to frame your beautiful face, so it only makes sense to think about the structure of your face when deciding how your hair should sit upon your head. Here are some ideas to get you started on selecting the hair part that best suits your face shape.
Round Face Shape
If you have a round face, there are a couple of different approaches that you can take. The first is to offset the roundness with a deep side part because it can help to elongate your face. The second is to add some sharpness to your appearance with a middle part. This option may also add balance to your overall look.
Square Face Shape
If you have a square face, a part that softens your appearance is likely to be the most flattering. A side part can help to cut your angular features and soften things up. If you want to try a middle part, consider doing it in combination with fringe or layers. Remember, the goal is to avoid overdoing the sharpness.

Long Face Shape
If you have a long, or oval, face, you have several options to pick from. Long faces typically need to neither add nor soften any angles and have the liberty to try whatever they like. Since your face is already long, the only part you may want to avoid is the middle part because it can elongate the appearance of your face.
Heart Face Shape
If you have a heart-shaped face, you can benefit from some elongation, so a middle part is likely the best option for you. A middle part can create the illusion of a longer face while still bringing out the beauty of your natural facial structure.
You can even try a zig-zag part down the middle for some volume. If you do opt for a side part, however, make it deep so that it can soften up your sharper features.
Doing It Right
Now that you have picked out your hair part, you can move on to putting it together. To create the perfect hair part, there are a few products that you should consider implementing into your routine.

Choose the Right Comb
A quick search online will show you that there are tons of different types of combs to choose from, but when it comes to parting your hair, a fine-tooth comb is the way to go. Fine tooth combs come with a pointed handle that can help with styling, as well as closely spaced teeth great for refining your part.
To get more specific, the type of fine-tooth comb that we recommend is called the rat tail. A rat-tail comb has a comb on one end and a sectioning tool on the other. This provides you with everything you need to make your hair part perfect, but just in case you need a little more support, we recommend matching it with a detangler.
Using a detangler on damp hair before brushing and styling can make getting rid of knots and creating a precise part much easier. We recommend trying the Kenra Platinum Pearl Detangler. This lightweight conditioning milk, enriched with luminescent pearl, adds moisture, protects against thermal damage and makes detangling near-effortless.
Products for Volume
You may have noticed that a major focus of parting hair is volume. Whether you are trying to increase or decrease your hair's height and fullness, the right part can help. The right part in combination with the right products, however, is what can really do the trick.
Improving your hair's volume can start as early as in the shower. Using the Kenra Volumizing Shampoo and Conditioner can create body and bounce for even the finest of hair. Many of these products will use a pH-balancing system to lift at the root. Then, for anyone with curly hair, try using a diffuser attachment on your blow dryer when out of the shower. A diffuser will spread the airstream over a wider area than usual and provide you with a fuller finished look.
Speaking of finished looks, there are finishing sprays that can be applied to your styled hair to help improve and hold your volume. Try the Kenra Volume Spray 25 to get the maximum amount of volume and hold possible.
You can use the product to build volume by spraying it between layers at the base. Then, because it is a super hold finishing spray, this newfound volume will be able to resist the effects of humidity for up to 24 hours and stay in place for up to 120 hours.

Styling Products
While your hair part does have an impact on your appearance, changing your part won't necessarily fulfill all of your hairstyling desires. Discovering and using the most flattering hair part for you is a great place to start and provides you with the best base possible, but a little product and styling is what can really get you to where you want to be.
When styling, you should consider trying a styling gel to provide you with support in creating the look you envision for yourself. Styling gels can also help to create fullness and add shine. If gels aren't your thing, you can try a mousse instead. The right flexible styling
mousse can aid with shaping and impart long-lasting style memory and natural movement.
If neither gel nor mousse is the right option for you, there are also styling creams. We recommend the award-winning Kenra Platinum Luxe One Leave-In. This versatile styling
product provides light control to tame frizz and flyaways and provides your hair with a silky finish. It can be used on either damp hair to help with styling or dry hair to polish your finished look.
Time To Part Your Hair
All in all, there are several factors to consider when choosing your perfect part and perhaps the best thing about trying new hair parts is that nothing is permanent. Try your hand at the parts that you believe will work best with your face shape and select the one that makes you feel confident!