How To Sleep With Curly Hair Without Ruining It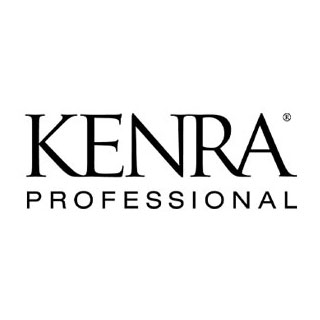 By: Kenra Professional
If you've woken up from a great night's sleep to find your curly hair in shambles, you're not alone. You don't know what you're doing when you sleep. You toss, you turn, you roll, and you snuggle into your pillow. The only evidence of what you did in dreamland manifests in the way your hair appears in the morning.
While there is no foolproof way to assure that you stay perfectly still in your sleep, there are plenty of things you can do to prevent your curly hair from getting squashed, matted, flattened, or frizzy throughout the night. A few minutes of bedtime prep can help you wake up nearly ready to go.
Sleep With a Hair Goal in Mind
At the end of a long day, you just want to lay down. Brushing your teeth and tucking yourself in without sparing a few moments to prep your hair isn't the wisest choice for protecting your curls. Prepping your bed is the first step.
Satin and silk fabrics reduce friction. They're soft to the touch and they feel luxurious. If you were looking for an excuse to treat yourself to silk pillowcases and silk sheets, your curly hair is the perfect reason. Reducing friction between your hair and your pillow can minimize frizz and potential breakage throughout the night.
For additional friction protection, wearing a silk cap or wrapping your hair in a silk scarf to bed will help you cover all your bases. It also happens to feel soft and cool, which you might find relaxing when you're ready to doze off.
The second step is prepping your hair. The best way to prep your hair largely depends on your goals. How do you want to look when you wake up? What kind of curl are you attempting to preserve?

Keeping Curls Tight
Bantu knots do an excellent job at keeping tight curls safe throughout the night. They're safe on wet or dry hair, making them a valuable solution for people who prefer to shower or bathe before bedtime.

Before you section your hair to create Bantu knots, consider the side of the curls. The smaller the square, the tighter the curls will be. There may be a little bit of trial and error involved in determining the perfect size, and a few nights of practice will help you dial it in just right.
Curls With Lots of Volume
Protecting and preserving voluminous curls requires minimal effort. Most of the time, piling hair into a bun at the crown of the head is sufficient. Use a big silk scrunchie to keep the hair secured without friction.
The biggest challenge is preventing a dent in your hair and preventing the ends from crinkling up at odd angles. Keep your scrunchie as loose as possible. If you wrap your bun tightly, your scrunchie will interrupt your curl pattern in a way that won't be easy to fix in the morning. Leave the ends of your hair out of your bun to prevent them from awkwardly twisting into your hair.
Loose, Wavy Curls
If your hair is naturally wavy without necessarily being curly , braids are the best solution. More braids mean more waves. A single braid will preserve the body in your hair. Sectioning your hair evenly and braiding in two, four, six, or eight parts will increase the volume of your hair. The end result will be a glam, beachy wave.
If you want more volume close to the root, use french braids instead. French braids are often helpful for preventing tangles or matting close to the scalp. Two-part twists will achieve a similar goal with slightly less effort, but may not produce as much body.
Spritz with Daily Provision for softer, shinier hair in the morning.
Sleeping on Wet Hair vs. Dry Hair
Most of the time, sleeping on wet curly hair isn't the safest move. If you're going to sleep in Bantu knots, damp hair may not be so risky. If you're doing anything but Bantu knots, you may want to reconsider hitting the pillow with a wet head.
All hair is porous, and some hair is more porous than other hair. Color-treated or damaged hair has a tendency to hold more water, and water is heavy. It weighs down curls and stretches the hair, leaving it vulnerable and fragile. Over time, this weakens hair and contributes to further breakage. In order to maintain the health and structural integrity of your hair, you should keep it dry as often as possible.
You don't necessarily need to heat dry your hair before bed. Allowing your hair to air dry as much as possible is usually enough. Gently towel drying your hair can help, but you should never sleep with your wet hair wrapped up in a towel, bonnet, or scarf. This traps moisture and can leave your hair smelling musty or mildewy in the morning. That basement smell will stick around until you wash and properly dry your hair again.
While you can technically sleep in a hair masque, it might be messy. It will also add an extra step to your morning routine. If you'd prefer to avoid going to bed with wet hair, apply Kenra Platinum Restorative Reconstructor before you plan to shower.
Get some laundry done, study, or watch a few episodes of your favorite show while the reconstructor gets to work repairing and replenishing your hair. Rinse it out in the shower and allow your hair to dry before you go to sleep. 

Preventing Morning Frizz
Friction and humidity are the biggest causes of frizz. Unless you're sleeping somewhere hot and humid, if you're waking up with frizzy hair, your pillowcase may be to blame. Switching out pillowcases and using silk scarves can help to reduce friction throughout the night.
If your hair is finicky, apply Kenra Curl Defining Creme 5 before bed. It helps to prevent frizz and flyaways and can also stand up to humidity. When you wake up, your hair should be tame and protected against the frizz-inducing effects of the environment.
Use Curl Defining Creme in conjunction with the bed-prep method designed to give you the morning hair you want.
Your AM Styling Routine
Protecting your hair while you sleep will go a long way in making your morning styling routine simple. That being said, the effects of gravity and laying flat will undoubtedly lead to small imperfections that need little tweaks. It shouldn't take you more than a few minutes to achieve a simple style that showcases your healthy, beautiful curls.
Before you undo your knots, twists, braids, or top bun, use a modest amount of Kenra Moisturizing Oil. Take your hair down and let it rest for a minute. The oil will absorb and condition your hair while adding shine to your curls. Brush your teeth, pick out your clothes, do your makeup, drink your coffee. Give your hair some time before you attempt to style it.
The key to keeping your curls in perfect condition throughout the day is to avoid fussing with them. Brushing your hair excessively may create out-of-control volume. The curls may come loose and add an unmanageable body to your hair. Combing your hair gently with a wide-toothed comb can slightly loosen curls from their tightened state without causing them to come undone.
If your curls have a tendency to fall or loosen throughout the day, finish your hair with Kenra Shaping Spray 21 to encourage your hair to hold the perfect curl throughout the day. This spray is lightweight and alcohol-free for maximum moisture retention for your curls! It won't weigh your hair down and lead to curl collapse by lunchtime.
It's All About Your Routine
It would be wonderful if everyone could wake up with perfect hair and never have to worry about a thing, but there is no magic wand to make hair care concerns vanish. The next best thing is a simple and manageable routine to make beautiful curly hair a low-maintenance process. Using the right products and spending a few extra minutes on hair care before bed makes the morning a lot easier.