Step by Step: How to Split Dye Hair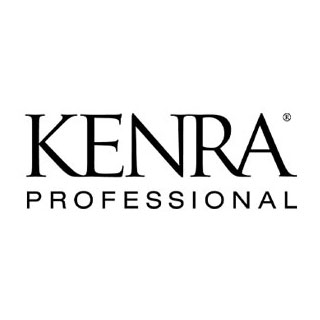 By: KENRA PROFESSIONAL
Block color and split dye hair techniques are bold, daring, and always a fun change. The trend recently had a major resurgence, and it's suddenly showing up everywhere. This trendy color style can be done with one natural color and one vibrant tone, or two complementary bright tones if you are extra adventurous. It's time to get creative and channel your best Cruella De Vil.  
Although split dye color is incredibly popular right now, it can be tricky to do correctly. But with a little bit of practice, you will master it in no time. In this step-by-step tutorial, we will give you the inside scoop on how to do a color blocking/split dye technique using Kenra Color Creative Semi-Permanent Dyes. So, pull out all of your coloring techniques for this one, and let's get started!

For this example, we will be doing a monochromatic pink dye using three different shades of pink, but feel free to experiment with different colors. Just make sure to take into account the adjustments you need to make, but you will be using roughly the same technique. This trend was made for creatives, so don't be afraid to try new and exciting color combinations.
Pre-Work: Pre-Lighten the entire head to a clean Level 9 or 10. Pre-tone the remaining warmth with Kenra Color SV, VP, or B Rapid Toners mixed with the 9vol activator.
Step 1: Next, section hair in the middle from front to back and take sections from the apex to behind the ear on each side of the head, creating a front and back section. Work from the same apex point and create a third section. The front section will now be joined with the section on the other side to create a larger front section.
Step 2: Now for the fun part: the color! Starting at the back nape area, apply Kenra Color
Creative in Velvet Wine from the scalp to the ends. Use a foil at the bottom to avoid staining the neck. You can also place a foil at the top of the back section to maintain separation and a clean workspace. If you are working with an especially dark color, you may want to apply some vaseline to the neck and ears for added protection against staining.
Step 3: Work in diagonal forward subsections and apply Muted Copper at the root. Pull through halfway with your fingers and melt into Honey Coral. How far you bring down the root color before melting is entirely up to you and your creativity! Continue working your way up until the section is complete and repeat on the other side.
Step 4: To ensure that the sections of color stay crisp and defined, place a foil on the completed sections for separation. Then, split the front and final sections vertically in half for ease and accessibility. Next, apply Kenra Color Creative Dusty Rose from scalp to ends and place completed subsections onto the foil. Process without heat for at least 20
minutes.
Step 6: Style as desired and enjoy this fabulous look. Part the hair straight down the split to show off your clean lines, or part the hair off to the side to show off a blended section. Split dye color looks great on curly, wavy, or super straight hair. The styling is just as much an opportunity for creativity as the dye job itself. Have fun with it!
Creating a gorgeous split dye hair color can be a lot of fun. All you need is a bold client and expert coloring techniques. The key to this coloring style is to work as clean as possible. The more detail-oriented you can be with this coloring technique, the better.
Remember, it is basically like doing two separate dye jobs at once. You'll need twice the amount of dye and twice the amount of time. If you are a highly technical colorist who isn't afraid to try something new, then this will be the perfect challenge for you.
One of the best parts of this stunning, loud hair color technique is experimenting with different color combinations, sectioning patterns, and blending techniques. It is the perfect way to showcase your skill and creativity with daring, unique choices. Get ready for some seriously fun experimenting.
How to Split Dye Hair by @Mirella Manelli | Muted Pink Color Palette | Kenra Color